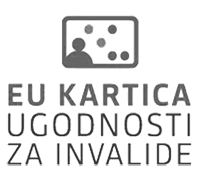 Note: This information pertains to a past event. For the most up-to-date information, please check
our calendar
.
Ute Lemper has left an indelible mark in the course of a career spanning more than 40 years, with her name on more than 35 albums; she was part of the iconic The Wall – Live  in Berlin concert in 1990
Ute Lemper has appeared in several musicals – she was in the original production of Cats  in Vienna, played the main role in Peter Pan,  was Lola in The Blue Angel  and Sally Bowles in the Paris production of Cabaret
Živa Ploj Peršuh is the founder of Music for the Future, a humanitarian arts project focused on assisting and integrating young Ukrainian musicians affected by the Russian-Ukrainian conflict
The Slovenian Youth Orchestra is a project for young musicians aged between 16 and 26, which bridges the gap between formal education, with an emphasis on improving technique and theory, and exposing budding musicians to the realities of the profession
Vana Gierig, piano
Giuseppe Bassi, double bass
Programme:
L. Bernstein: Three Dance Episodes from On the Town for orchestra
E. Piaf: Milord
J. Kander, lyrics F. Ebb: Cabaret
B. Brecht, lyrics K. Weill: Weimar Suite
***
J. Brel: Je ne sais pas
J. Brel: Ne me quitte pas
J. Brel: Amsterdam
B. Dylan: Blowin' in the Wind
A. Piazzolla: Yo Soy María
B. Bacharach: What the World Needs Now Is Love
L. Ferré: Avec le temps
J. Kander, lyrics F. Ebb: All That Jazz
The name of German actress and singer Ute Lemper immediately evokes cabaret. She has established herself as a versatile artist on theatre and concert stages, in films and has made numerous recordings. Lemper is internationally acclaimed for her interpretations of Kurt Weill and Berthold Brecht, chanson, and for her performances on Broadway, in Paris and in London's West End. She is inspired by stories of loss, love, survival, passion, dreams and fear wrapped in intoxicating music, such as the French chanson of Jacques Brel, Edith Piaf and Léo Ferré, as well as the Argentine tango of Astor Piazzolla. In addition to the above, you will also hear works by Leonard Bernstein, the duo Kander and Ebb, who were very successful composers of musicals, and evergreen song by Bob Dylan. She will perform with the Slovene Youth Orchestra under the baton of Živa Ploj Peršuh. A versatile conductor, founder and artistic director of the orchestra, she works with a wide-ranging symphonic and operatic repertoire, and enjoys leading genre-diverse projects. Bridging the gap between formal education and the realities of professional playing, the orchestra gives young musicians a first-hand experience of all aspects of life as a professional musician.