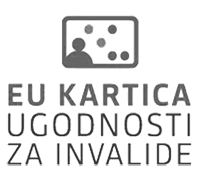 Free tickets for the concert are available at Križanke Box Office.
Programme:
W. A. Mozart: Piano sonata No. 3 in B-flat major, K. 281
F. Chopin: Fantasie in F minor, Op. 49
F. Chopin: Barcarolle in F-sharp major Op. 60
***
S. Prokofiev: Piano sonata No. 6 in A major, Op. 82
Tommaso Boggian, born in 1998, began playing the piano at the age of four under the tutelage of his father. After studying at the Music Foundation Masiero e Centanin in Arquà Petrarca (Padova), he went on to the Conservatorio Francesco Venezze in Rovigo, where he trained under M. L. Macario and G. Silvestrini. He graduated at the age of 17 with a perfect 10/10 score, a commendation and an honourable mention. He is currently studying with the renowned pianist and teacher Alessandro Taverna at the Imola International Academy Foundation "Incontri con il Maestro" and with Lilya Zilberstein at the University of Music and Performing Arts in Vienna. He is the recipient of national and international prizes at piano competitions, and has also played for the Musica con le Ali Cultural Association and at the Museo Teatrale alla Scala in Milan, the Teatro La Fenice and the Portogruaro International Music Festival in Venice, the International Music Festival of Savona, the  Tadini Academy in Lovere (Bergamo), the  Dei Concordi Academy in Rovigo, the Hall of the Five Hundred in Florence, Sežana Music Hall in Slovenia, the Palazzo Ducale in Venice and the Roter Salon in Vienna. He received a Matilda Neri Schiavo Scholarship in 2021, and was awarded a special prize by the academy in memory of the Italian composer Giorgio Federico Ghedini in 2023. In September 2019 he made his debut with the Sevilla Royal Symphony Orchestra (Spain) at the invitation of conductor John Axelrod, performing Liszt's Piano Concerto No. 1 at the Teatro de la Maestranza in Seville. In June 2023 he appeared with the Mihail Jora Philharmonic Orchestra in Bacău, Romania with a performance of Schumann's Piano Concerto. He has studied under a number of renowned teachers, including Boris Berman, Leonid Margarius, Oxana Yablonskaya, Riccardo Risaliti, Albert Nosè, Benedetto Lupo and Michel Bourdoncle. He also spent a period teaching at the Cesare Pollini Conservatory in Padova.