View video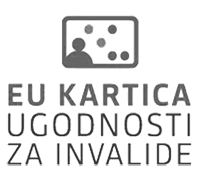 Note: This information pertains to a past event. For the most up-to-date information, please check
our calendar
.
Programme:
W. A. Mozart: Piano Quartet No. 1 in G minor, K. 478
G. Mahler: Piano Quartet in A minor
***
J. Brahms: Piano Quartet No. 1 in G minor, Op. 25
At the end of the 18th century, the piano quartet as an ensemble (piano, violin, viola, cello) was a novelty. It is not entirely clear whether the combination of these particular instruments was Mozart's invention, but his Piano Quartet in G minor  is certainly one of the earliest works in this form. Brahms was first and foremost an outstanding composer of chamber music, and is considered the successor of Beethoven and Schubert in this genre. His Piano Quartet in G minor  is an innovative work of enormous scope. Although Mahler has a reputation as an outstanding symphonic composer, there is also one early chamber work in his oeuvre. The above-mentioned compositions will be performed by Tomaž Petrač, a pianist with an extensive repertoire, who has played more than 300 concerts at home and abroad in well-known cultural centres and halls, his brother, the cellist and member of the Slovenian Philharmonic Orchestra, Andrej Petrač, who has received several awards for his artistic work as a soloist and chamber musician, the award-winning violinist and professor Robert Lakatoš, who is considered "an ideal soloist with a beautiful tone", and the violist and member of the SNG Maribor Symphony Orchestra Roberto Papi, who is an active chamber musician at numerous festivals in Europe and the USA.