View video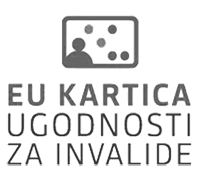 Note: This information pertains to a past event. For the most up-to-date information, please check
our calendar
.
---
We would like to inform all ticket holders for the play To be or not to be,   which is scheduled for 26 and 27 June, that due to the length of the day, the start has been postponed to 9.30 pm. The location remains the same, so there is no need to exchange tickets.
Thank you for your understanding.
La Fura dels Baus is a Spanish theatre group that was founded in 1979 in Barcelona; the group is known for its blurring of the boundaries between audience and performers, and for its eccentric stage set-ups
In 1992, they produced the opening ceremony of the Barcelona Olympics, which was televised to more than half a billion viewers; they have also worked with many international brands, such as Pepsi, Mercedes-Benz and Microsoft
Between 2000 and 2010, their creative work focused on street theatre, actively involving audiences in their performances for the first time; the term "Furan language" was later developed to refer to the application of La Fura's ideas and practices to other theatre companies
In July 2003, La Fura dels Baus founded Naumon, the first floating art centre, which is based on an icebreaker and travels around the world
Choreographer: Mireia Romero
Set and costume designer: Tamara Joksimovic
Music composer: Carlus Padrissa (La Fura dels Baus)
Sound engineer: Damià Duran
Video and audiovisual creators: Studio Eyesberg
Video director: José Vaaliña
CG artists: David Ros, Martina Ampuero, Pol Marquès
Head of production: Marcel Riu (Bonvehi Arts & Events)
Riggers: Anigami (David Vilaregut, Mia Vilaregut)
Management: Meritxell Viñas
Cast:
Quico Torrent
Tamara Ndong
Adriana de Montserrat
Ferran Plana
Thanks:
Ramon Perona, Pera Tantiñá (La Fura dels Baus), Joan & Màrius Tañà (Mecanitzats Rodater SL), Aitziber Sanz, Artur Prat, Monyr Merkaoui & Pep Padrós (Anigami), Joan Fericgla (BAF General de Catalunya SLU) & Dolors Coma (Fonda Urgell)
Workshop Teatro Biennale di Venezia 2022: Gloria Berton, Mariasole Brusa, Giovanni Consoli, Alessia de Francesco, Donato Demita, Emanuele Marchetti, Marco Miglioli, Yolanda Sanz, Angela Dionisia Severino, Beatrice Verzotti
La Fura dels Baus is a Spanish theatre company founded in 1979 in Barcelona; it is known for its street theatre, the use of unusual venues, and its blurring of the boundaries between the audience and the actors. The company's performances have always been based on the use of technical means, but they have become increasingly impressive and spectacular over the years. Since the early 1990s, they have diversified their creative endeavours, expanding into the fields of digital and street theatre, staging contemporary theatre works and operas, and producing major corporate events. At this year's festival, they will present To Be or Not to Be,  a combination of interactive theatre and audiovisual content that explores the feelings of fear and discomfort experienced by people today. The set design is digital and the audience is in the thick of the action, surrounded by actors who interact with them. In this way members of the audience become the protagonists in the experience, creating a surreal effect together with the actors. With its immersive, physical, real and virtual theatre, La Fura offers an experience that will show you how to overcome fear and not die trying.
The performance will be in Catalan, Slovene and English.
More dates
27
*World Premiere

La Fura dels Baus
Artistic and stage directors: CARLUS PADRISSA (La Fura dels Baus), TAMARA JOKSIMOVIC, MIREIA ROMERO
9.30 pm
Križanke Summer Theatre