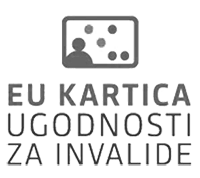 Note: This information pertains to a past event. For the most up-to-date information, please check
our calendar
.
The Water Man  is the first ballad by the most famous Slovenian poet, France Prešeren, who drew his inspiration from the 11th and 15th volumes of Valvasor's The Glory of the Duchy of Carniola;  it was published in Kranjska čbelica  (the first almanac of poetry in Slovene) in 1830
Sara Briški Cirman – Raiven introduced herself to the Slovenian public with her performances at the Slovenian selection for the Eurovision Song Contest EMA in 2016, 2017 and 2019
Neisha is a renowned Slovenian musician, songwriter and recipient of many awards, including the Viktor and Škerjanc awards
Composer: Neža Buh – Neisha
Text author: Ambrož Kvartič
Choreographers: Željko Božič, Maša Kagao Knez
Dramaturge and assistant director: Mišo Mićić
Producer: Vesna Starina
Costume designer and mask: Dominika Monte
Set designer: Darjan Mihajlović Cerar
Stage manager: Nino Budimirović
Lighting designer: David Andrej Francky
Video designers: BEAM TEAM (Stella Ivšek, Anja Romih)
Sound designer: Marko Turel
Creative advisor of the production: Luka Markus
Cast:
The Water Man / PM: Jure Kopušar
Urška: Sara Briški Cirman – Raiven
Professional: Jose
Professional: Maša Tiselj
Waiter: Luka Markus
Friend: Tanja Pečenko
Make-up artist: Aja Kobe
Choir:
Anka Eržen, Jan Marolt, Kaja Gabrovšek, Kaja Jordan, Katja Štern, Lara Božič, Miha Furlan, Nina Slavec, Sara Gorše, Sara Košak, Špela Škofič, Tanita Rose, Tanja Srednik, Žiga Bunič, Matej Bedič, Primož Kotar
Musicians:
Anže Vrabec, Vid Žgajner, Aleš Avbelj, Luka Ivanovič
The story of Urška and the Water Man, caught in the rhythms of drums, piano and electric guitar, is a modern fairy tale that appeals to both older and younger audiences. The work, which had a highly successful premiere at last year's 70th Ljubljana Festival and several successful followup performances in other locations, is rooted in the Slovenian cultural legacy yet speaks to a contemporary audience with current issues and social challenges, such as responsibility towards the environment and the use of social media. The story of this pop-rock musical with choir and dancers follows the young, beautiful and popular Urška (Sara Briška Cirman – Raiven), a curious and witty "influencer in the making" who is not satisfied with her current life. Eager to take the next step, she attends a private event hosted by a charismatic and successful business guru. The Water Man (Jure Kopušar) sells Urška ambitious dreams, but she soon realises that in his world not everything is as it seems. The project came about through the collaboration of musician Neža Buh (Neisha), lyricist Ambrož Kvartič, director Sara Lucu, dramaturge Mišo Mićić, producer Vesna Starina, costume designer Dominika Monte and lighting designer David Andrej Francky.
The musical will be in Slovene with English surtitles.