Festival Ljubljana Website
View video
In cooperation with: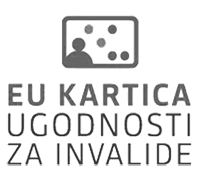 Note: This information pertains to a past event. For the most up-to-date information, please check
our calendar
.
The programme brochure of 35th Slovenian Music Days is available here.
Slovenian Philharmonic Orchestra
Simon Krečič, conductor
Soloists:
Gregor Klančič, organ
Daniel Gottschlich, cook-performer
Programme:
V. Žuraj: Hors d'oeuvre (for cook-performer and orchestra)*
M. Šijanec: Celebration of the wind
T. Svete: Divertimento**
B. Arnič: 4th Symphony – Resurrectionis, op. 15 for organ and orchestra
* premiere performance of the new version
** krstna izvedba / premiere performance
The concert by the Slovenian Philharmonic Orchestra conducted by Simon Krečič, the artistic director of the Opera of the Slovenian National Theatre in Maribor and the winner of the 2019 Glazer Award of the City Municipality of Maribor, includes three orchestral works by Maribor composers and a concertante work by one of Slovenia's most important symphonists, Blaž Arnič (1901–1970). Arnič's harmonically rich and orchestrally effective style expresses the composer's emotions and reflects his inner life, while it is fed by his native soil, particularly the hilly region along the river Savinja where he was born. The 35th Slovenian music Days remembers him with the 4th Symphony – Resurrectionis, written for organ (the soloist will be Gregor Klančič) and orchestra. Composer and conductor Tomaž Svete (b. 1956), winner of a Prešeren Fund Prize in 2019, has been teaching composition in the Music Department of the University of Maribor's Faculty of Education since 1995 and lives and works between Maribor, Vienna and Ljubljana. His Divertimento for symphony orchestra of classical dimensions was recorded for the RTV Slovenia archives in 1993 and issued on a compact disc of the composer's original works by RTV Slovenia's record label ZKP in 2001. This, however, will be its first concert performance. Mariborborn composer Marjan Šijanec (1950) is considered one of the 26 pioneers of computer music in Slovenia. While his oeuvre largely consists of electro-acoustic and electronic music, Celebration of the Wind (2011) is a composition for symphony orchestra. Based on a polyphonic interweaving of the linear, melodic flow of an apparent tonal connection and a clear inclination towards classical form, the work is dedicated to Šijanec's former teacher Uroš Krek. Vito Žuraj (b. 1979) is another Maribor-born composer who in recent years has established himself internationally as one of Slovenia's highest profile composers. His orchestral work Hors d'oeuvre, based on a dramaturgical template by Patrick Hahn, was written between 2018 and 2019 as the result of a commission from Cologne-based broadcaster Westdeutscher Rundfunk Köln. Performing with the orchestra in the soloist's role is Daniel Gottschlich, a two-star Michelin chef and amateur drummer. In Žuraj's composition he uses a wide variety of kitchen utensils to produce sound, while at the same time preparing dishes and attempting, together with the musicians, to discover the sound of flavour.
Helena Filipčič Gardina
In cooperation with: