Coproduction: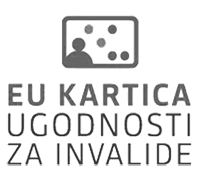 Note: This information pertains to a past event. For the most up-to-date information, please check
our calendar
.
---
The star guest Chris Rankin, known throughout the world as Percy Weasley from the Harry Potter films, will perform in the concert held at Križanke as the compere and narrator from behind the film screen
Host and celebrity guest: Chris Rankin
Conductor: Taras Martynyk
The Academic Khmelnitsky Philharmonic Symphony Orchestra
The magical world of one of the world's most famous wizards has been further enlivened in the film version of the story of Harry Potter by the original music composed by John Williams (first three films), Patrick Dole (fourth film), Nicolas Hooper (fifth and sixth film) and Alexandre Desplat (seventh and eighth film). Now we will be able to hear their works in concert form. The orchestra will enchant the audience in the unique ambiance of Križanke with select pieces of music such as Hedwig's Theme, Hogwart's Hymn  and Dumbledore's Farewell. The evening will be made even more special by visual and magical light effects, and the musicians will be joined on stage by a member of the cast, who will share with the audience his experiences from filming: about the friendships that developed, the love and adventures they experienced while recreating the dangerous world of wizardry. The event will delight all who appreciate superlative film music, as well as all Harry Potter lovers, who will relive adventures from the world of wizards while listening to the music.
Coproduction:

More dates