Križevniška Church, Križanke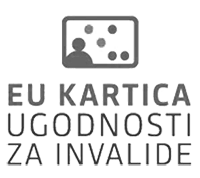 Note: This information pertains to a past event. For the most up-to-date information, please check
our calendar
.
Goran Bojčevski Quintet
Goran Bojčevski, clarinet
Dejan Gregorič, violin
Tomaž Marčič, accordion
Aleksey Zuev, piano
Zoran Markovič, double bass
Programme
N. PAGANINI (arr. Goran Bojčevski): Caprice No 24
G. BOJČEVSKI: Four Seasons
G. BOJČEVSKI: The Dance of the Shadows
G. BOJČEVSKI: After the Rain for clarinet and accordeon
G. BOJČEVSKI: 19
MACEDONIAN FOLK SONG (arr. Goran Bojčevski):  Ne si go prodavaj Koljo čiflikot
A. VIVALDI (arr. Goran Bojčevski): Storm from Four Seasons (Summer)
F. CHOPIN (arr. Goran Bojčevski): Impromptu No 4
The Macedonian clarinettist Goran Bojčevski is an incredibly interesting young musician who lives and works in Slovenia. In 2006 he graduated from the Academy of Music in Ljubljana and went on to study at the Mozarteum Salzburg, completing his postgraduate studies with distinction. He is remarkably successful at playing the clarinet and composing at the same time. His pieces bring together various musical genres, from classical, folk and jazz to Balkan elements.
Video