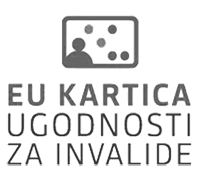 Note: This information pertains to a past event. For the most up-to-date information, please check
our calendar
.
Director: Rocc
Music and libretto: Tina Mauko
Music Director: Iztok Kocen
Cast:
Katja Konvalinka, soprano
Katarina Kobal, soprano
Polona Plaznik, coloratura soprano
Irena Yebuah Tiran, mezzo-soprano
Klemen Torkar, tenor
Lovro Korošec, baritone
Slovenian Chamber Music Theatre Ensemble:
Nino Mureškič, percussion
Miha Firšt, double bass
Mirko Jevtović, accordion
Primož Fleischman, bansuri and tenor saxophone
Peter Jud, violin
Damir Višič, sarod
In 2021 a new Slovenian opera written by the Slovenian pianist, composer and improviser Tina Mauko came into the world. The artist wrote the opera libretto by adapting the fairy-tale with the same name by Hans Christian Andersen entitled The Little Match Girl. The story's content, as she says herself, is still relevant today. On a global level it portrays the void between the rich and the poor, while on a personal level it depicts the thin line separating the real world from the surreal. The composer presents this dualism (which she also touches upon in the story by using Buddhist teachings) through music by juxtaposing different worlds: the instruments of Western European classical music are joined by the instruments of Indian classical music. In the music she also combines the dichotomies of ordered freedom and improvised order. This opera about the dreams and hopes of a dying child, and about the world beyond ordinary experience, directed by Rocc, the first Slovenian to have a university degree in opera direction, will be performed by the familiar faces of the Slovene Chamber Music Theatre, and this time the chamber orchestra will also be joined by Slovene musicians who are adept at playing instruments from the Indian subcontinent.