View video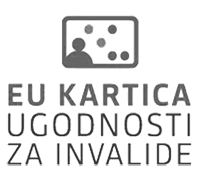 Note: This information pertains to a past event. For the most up-to-date information, please check
our calendar
.
Free tickets for the concert are available at Križanke Box Office.
Timea Kalmar, #synergy mentor and festival tour manager
Predrag Radisavljević, #synergy festival tour music producer
Andrijana Durmišević, violin
Milena Petković, violin
Dušan Obrenović, violin
Tereza Horáková, violin
Leufat Buçuku, violin
Magdalena Burhan, viola
Marija Božić, viola
Cristina Basili, cello
Arian Zherka, cello
Teodora Uskoković, cello
Alenka Bogataj, flute
Marija Ticl, voice
Martina Jembrišak, accordion
Programme:
M. Milosavljević: Conversations Within*
P. Radisavljević: Kulshedra*
K. Sopiqoti: Noise*
T. Oliver: Korbe*
J. Zaganjori: Anosmia*
H. Skljarov: Ljubljana*
* slovene premiere
Supported by the Creative Europe programme of the European Commission, the project #synergy: Sharpening the capacities of the classical music industry in the Western Balkans, was born from a desire to carry out even greater cooperation at the international level, and at the same time to represent both local heritage and artists and thus contribute to the further development of art music in this part of Europe.
This project, under the lead of Montenegrin KotorArt Don Branko's Music Days, gathered some of the biggest festivals of art music in the region, such as the Dubrovnik Summer Festival, Ljubljana Festival, Belgrade Festivals Center, Vox Baroque from Albania, and the F. Chopin Foundation from Kosovo. The goals of this project are the training and connecting of cultural workers, primarily those involved in festivals and art music, and encouraging the composition of new works of classical music inspired by the local heritage of all the areas involved, starting with Kotor and Montenegro, as well as connecting and enabling the collaboration of young musicians. composers and organisations dealing 87 with art music in the Western Balkans.
Over a period of three years, the project brought together 12 composers and over 50 young musi – cians and cultural managers, and a total of six sem – inars for cultural professionals and 12 residences for composers were held, while 12 new works inspired by the cultural heritage of the region and Europe itself were created. As the grand finale of the proj – ect, a festival tour presenting some of the related composers, new compositions and young musicians across the Western Balkans will take place during summer 2023.
Related events
1
8.00 pm
Knights' Hall Križanke