Live streaming on Ljubljana Festival website and Facebook profile from the Vatroslav Lisinski Hall in Zagreb
View video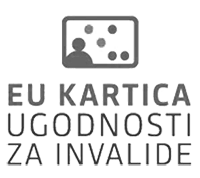 Note: This information pertains to a past event. For the most up-to-date information, please check
our calendar
.
The jubilee 70th Ljubljana Festival, which will feature over 80 different events, will take place between 21st June and 8th September.
Together we will create another unforgettable cultural experience with a diverse repertoire, which will feature the biggest names in the world of art.
You are kindly invited to join us on Wednesday, 4 May, at 1.00 pm at the presentation of the stars of the 70th Ljubljana Festival.
---
Festival Ljubljana slavi jubilarnih 70 godina. Jedan od najstarijih međunarodnih festivala tog opsega svake godine pažljivo odabranim i žanrovski raznovrsnim programom značajno pridonosi kulturnom događanju u prijestolnici jer Ljubljana, ponajprije tijekom ljetnih mjeseci, postaje poveznica priznatih stranih i domaćih umjetnika. Ideja vodilja i dalje ostaju kvaliteta i svježina. Razdoblje od 21. lipnja do 8. rujna obilježit će baletne i operne predstave, mjuzikli, komorni i simfonijski koncerti, a na programu će biti i majstorski tečajevi Festivala Ljubljana, Međunarodna likovna kolonija, radionice za djecu i mlade, Ljubljana Festival na Ljubljanici, različite uvodne priredbe prije službenog početka festivala i mnoga druga događanja. U godini koju istovremeno obilježava 150. godišnjica rođenja arhitekta Jože Plečnika središnje mjesto događaja priredbi ponovno će biti Ljetno kazalište Križanke. Ulaznice su već dostupne na adresi ljubljanafestival.si, na blagajni Križanki, na Eventimovim prodajnim mjestima i na Petrolovim benzinskim postajama.