Live streaming on Ljubljana Festival website and Facebook profile from the Consulate General of Republic of Slovenia in Klagenfurt
View video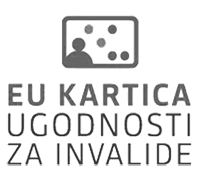 The jubilee 70th Ljubljana Festival, which will feature over 80 different events, will take place between 21st June and 8th September.
Together we will create another unforgettable cultural experience with a diverse repertoire, which will feature the biggest names in the world of art.
You are kindly invited to join us on Tuesday, 17 May, at 11.00 am at the presentation of the stars of the 70th Ljubljana Festival.
---
Das Ljubljana Festival feiert sein 70. Jubiläum. Als eines der ältesten internationalen Festivals seiner Größenordnung leistet es jedes Jahr mit einem sorgfältig ausgewählten und genreübergreifenden Programm einen wichtigen Beitrag zum hauptstädtischen Kulturgeschehen, denn Ljubljana verwandelt sich vor allem in den Sommermonaten in einen Treffpunkt renommierter Künstlerinnen und Künstler aus dem In- und Ausland. Der Leitgedanke des Festivals lautet auch weiterhin "Qualität und Frische". Vom 21. Juni bis zum 8. September stehen wieder Ballett- und Opernvorstellungen, Musicals, Kammer- und Symphoniekonzerte, die Festival Ljubljana Meisterkurse, die Internationale Künstlerkolonie sowie verschiedene Kinder- und Jugendworkshops an, aber auch zahlreiche Veranstaltungen vor dem offiziellen Festivalbeginn. Auch in diesem Jahr, in dem wir den 150. Geburtstag des Architekten Jože Plečnik begehen, wird wieder das Sommertheater Križanke als Hauptveranstaltungsort fungieren. Tickets sind bereits auf ljubljanafestival.si, an der Kasse des Sommertheaters Križanke sowie an allen Eventim Vorverkaufsstellen und Petrol Tankstellen erhältlich.