View video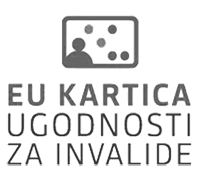 Note: This information pertains to a past event. For the most up-to-date information, please check
our calendar
.
Programme:
B. Martinů: Variations on a Theme of Rossini, H. 290
A. Pärt: Spiegel im Spiegel
A. Vujić: Kolo
F. Say: 4 Cities
The cellist Isak Haračić and pianist Sonja Marković are a duo from Bosnia and Herzegovina. The idea of playing together came as a result of their desire to be productive and creative at a time when all concert activities were suddenly halted due to the Covid-19 pandemic. They performed for the first time in Sarajevo at the beginning of 2020 and soon started to participate in international competitions, in which they quickly won several first prizes (Italy, Poland and Macedonia). They have also performed at several festivals, such as the Concerti del Tempietto in Rome, the Montenegro Chamber Music Festival and Strings Festival Perast in Montenegro, and the Sarajevo Evenings of Music in Bosnia. Their repertoire encompasses well-known works for cello and piano, and they consistently update it with newer, less performed works. Since January 2022, they have also been commissioning new original works by ambitious European composers. Their performance will include a tonally multilayered composition by Bohuslav Martinů, a famous spiritual minimalist work by Arvo Pärt, a folk-inspired composition by Aleksandar Vujić, and a sonata representing a journey through four different cities of Anatolia by Fazil Say.