Slovene National Theatre Opera and Ballet Ljubljana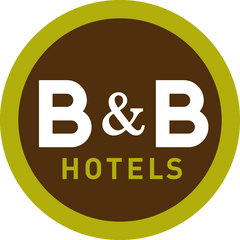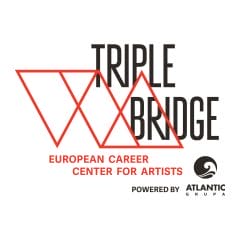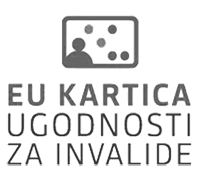 Note: This information pertains to a past event. For the most up-to-date information, please check
our calendar
.
Pre-sale till June 15 2019. Join Ljubljana Festival Club at ljubljanafestival.si/klub/
Heiner Goebbels, director and composer
Ljubljana International Orchestra
Živa Ploj Peršuh, conductor
Heiner Goebbels is a Frankfurt-based composer and director. Not easily confined to one strictly defined artistic category, his work deconstructs the conventions of opera, theater, and concert music. Among others, he has created several works presented in the wider context of contemporary art. He participated in Documenta X in Kassel with a musical theater sketch called Landscape With Man Being Killed By a Snake (1997), produced the sound installations Timeios and Fin de Soleil for the Centre Pompidou in Paris (2000), and created the performative installation Stifters Dinge, his first theater piece without any performers or musicians (2007). In addition to this, Heiner Goebbels has composed chamber music for the Ensemble Modern and the Ensemble Intercontemporain since 1988, and has been nominated twice for the Grammy Awards, first in 2001 and then in 2004. He is also author of the book Komposition als Inszenierung (2002). In his opus are also many operatic works and other complex musical compositions.
"What makes this writing of Gertrude Stein so exciting is she didn't decide for you what is important or not," comments Goebbels. "She talks with the same intensity about various personal private things and very heavy political catastrophes. Why does she worry about honey and her boots when she talks about prisoners on a train or bombs on the Italians? Why does she talk about food? It's exactly what in your privacy you have to deal with. You have to find your way to survive every day in such a situation. And I was so excited by her approach of considering history as constantly repeating and her constant comparisons of what happens in the time of Henry VIII and Shakespeare with her experiences in the Second World War. I thought that it would be very nice to confront that also in a musical way."
---
"Instead, and better yet, I heard a different Goebbels monument and again walked away stunned. One hopes that these works will find their way to New York soon."
James R. Oestreich
NY Times (US)
"Heiner Goebbels, his Songs of Wars I Have Seen would link different media and material: music and theatre, notes and texts, 17th-century implants (the music of Matthew Locke) and 21st-century techno haze. Threading through would be the poignant words of Gertrude Stein, from her 1945 memoir Wars I Have Seen. The result? A triumph."
Geoff Brown
The Times (GB)
"Among the clutch of works commissioned by the Southbank Centre to mark the reopening of the Royal Festival Hall two years ago, Heiner Goebbels's Songs Of Wars I Have Seen stood head and shoulders above the others, for its originality and touching eloquence, with words and music interwoven with subtlety and theatrical charm in the way that is singularly Goebbels."
Andrew Clements
The Guardian (GB)
"The impact of this unfamiliar mixture was powerful, judging by the almost total silence of the capacity audience, and their probing comments to both composer Goebbels and conductor Tali in the question-answer session following the performance…"
"We are indeed fortunate that those words have been given a powerful setting by Goebbels and were performed with enormous skill by the Sarasota Orchestra musicians. This is not just difficult "modern music."
Richard Storm
Herald Tribune (US)
"A strangely consoling piece about turmoil…"Bravo" on principle for Fringe — plus a more mesmerized appreciation for Songs of Wars — a slowly insinuating piece whose lack of political agenda accommodates whatever feelings one has about the ages-old mystery of why the human race periodically courts self-annihilation."
David Patrick Sterns
The Inquirer (US)