Križevniška Church, Križanke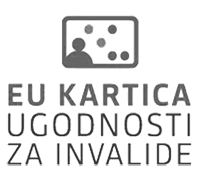 Programme:
J. S. Bach: Fugue, BWV 1000
M. Miletić: Croatian Suite
D. Aquado: Fandango variado, op. 16
J. S. Bach: Suite, BWV 996
V. Asencio: Suite Valenciana
A. Barrios Mangore: La Catedral
"A perfect musician, with great tone and perfected technique; without a doubt an exceptional musician…" These are only a few of the commendations of Saša Dejanović, a guitarist born in Banja Luka. He currently lives and works in Vrsar, where he is also the artistic manager of the Morje & Kitare Festival. He was born in 1965 and studied in Sarajevo, and in Zagreb under Istvan Römer, followed by Darko Petrinjak. He also upgraded his knowledge in Italy and concluded his studies at the Royal Academy in London.
Related events