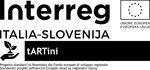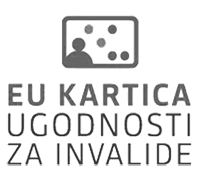 Note: This information pertains to a past event. For the most up-to-date information, please check
our calendar
.
G. Tartini: Sinfonia in D major
G. Tartini: Flute Concerto in G major No. 2
J. S. Bach,  arr. R. Galliano: Violin concerto in A minor, BWV 1041
A. Vivaldi, arr. R. Galliano: Violin Concerto in G minor »Summer«, Op. 8, No. 2, RV 315
A. Piazzolla: Oblivion (for accordion and string orchestra)
R. Galliano: Jade (for flute, accordion and string orchestra)
French master accordionist and bandoneonist Richard Galliano is one of Europe's most important jazz musicians and one of the most respected interpreters of the "new tango" of Ástor Piazzolla. He is also a remarkable composer and one of the leading proponents of the "musette", a French variant of the tango. A highly versatile concert musician, Richard Galliano never leaves listeners unmoved, whether performing as a soloist or with big bands and chamber and symphony orchestras. Galliano's concerts are unique, since he has an unerring knack for blurring the boundaries of musical genres and fusing diverse influences, from classical to jazz, creating a unique magic that is simultaneously seductive and enchanting. His remarkable discography runs to more than 50 albums, many of them recorded for the prestigious Deutsche Grammophon label. Appearing alongside Galliano will be acclaimed Italian flautist Massimo Mercelli, whose impressive technique, musicality and charisma are admired not only by audiences and critics, but also by some of the greatest contemporary composers. Penderecky, Gubaidulina, Glass, Nyman, Bacalov, Morricone and Galliano have all dedicated works to him. The two first-rate soloists will be accompanied by I Solisti Aquilani, a chamber orchestra founded in 1968 by an ambitious group of musical dreamers and visionaries. More than fifty years later, I Solisti Aquilani are not only the most important orchestra in Italy's Abruzzo region, they are among the most prestigious chamber orchestras in Italy, boasting a long list of extensive tours around the world.
In 2020 we mark the 250th anniversary of the death of the famous Piran-born violinist, violin teacher, composer and music theorist Giuseppe Tartini (1692– 1770). The concert is an accompanying event of the 68th Ljubljana Festival and will take place as part of the European cross-border project "tARTini", co-financed by the EU's Interreg Italy–Slovenia cross-border cooperation programme, which brings together institutions in Piran, Ljubljana, Trieste and Padua with the aim of stimulating cultural tourism and promoting cultural heritage.