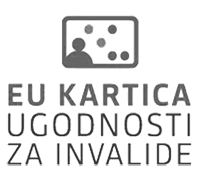 Note: This information pertains to a past event. For the most up-to-date information, please check
our calendar
.
National Opera and Ballet Sofia
Libretto: Richard Wagner (after the Middle High German text by Gottfrieda von Straßburg)
Conductor: Welisar Gentscheff
Director: Plamen Kartaloff
Prepared music: Richard Trimborn
Lighting: Andrej Hajdinjak
Multimedia Designer: Georgi Hristov (Elektrick.Me)
Assistant Director: Vera Petrova, Julija Krasteva
Chorus Master: Violeta Dimitrova
Concert Masters: Teodora Hristova
Senior Stage Manager: Vera Beleva
Stage Managers: Vladimir Gorčakov, Stefka Georgijeva
Repetiteurs: Jolanta Smoljanova, Milen Stanev, Svetlana Ananijevska
Musical Design (Prologue): Hristo Namlijev
Fencing Choreography: Kamen Ivanov
Translation: Maja Dolapčijeva, Dimitar Bardarski
Subtitles: Julia Krasteva, Welisar Gentscheff
Cast: Martin Ilijev, Radostina Nikolajeva, Bajasgalan Dašnjam, Angel Hristov, Veselin Mihajlov, Biser Georgijev, Plamen Papazikov, Krasimir Dinev, Nikolaj Petrov
This year the Bulgarian National Opera is arriving from Sofia to perform Tristan und Isolde with world-class musicians. The work was composed between 1857 and 1859 in Zürich, where Wagner was having a passionate but ill-fated love affair with Mathilde Wesendonck. Thus he penned Tristan and Isolde as the artist's deepest personal opus, an eternal testament to his love. The composer drew elements from the medieval Celtic legend, used as well later by French poets, and Gottfried von Straßburg adapted it for his epic. The poem served as a basis for Wagner, though he edited it heavily.
Aficionados consider Tristan und Isolde to be Wagner's most emotional and most musical composition.
Related events