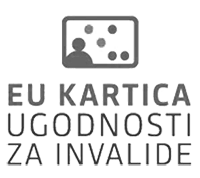 Note: This information pertains to a past event. For the most up-to-date information, please check
our calendar
.
Pre-sale ended on March 23 2019. Join Festival Ljubljana Club and get 10% discount at ljubljanafestival.si
The alternative date in case of bad weather is 21 June 2019. The definitive date will be decided on the day of the event and announced online at ljubljanafestival.si.
There was popular song and there were singers. But there was only one Marjana. The era we today refer to as the golden age of Slovene popular song was a combination of numerous artists and their musical gifts. It was a time of a different social reality and more genuine, more human relationships. A few artists came to personify popular song. First among them is Marjana Deržaj. What made her different from the other legends? At a time when pitch, voice and stage presence were taken for granted, she was graced with unusual modesty. She was accessible and had the common touch. Her life, not always easy, was utterly free of diva-like glamour, which made her seem vulnerable both onstage and in the street. The audience recognised this and took her to their hearts. Forever and ever. This year's Summer Night, dedicated to Marjana Deržaj will be more than just another occasion to hear classic Slovene popular songs on a midsummer's evening. It will also be a unique tribute to a woman who was often greater than the music itself. The music of Marjana Deržaj will be back where it belongs. In the secure embrace of a large revue orchestra, conducted once again this year by Patrik Greblo. This will be a night on which the performers do more than just interpret Marjana's music; Ljubljana and the whole of Slovenia (via a live broadcast) will once again pay homage to her.
---
RTV Slovenia Symphony Orchestra and RTV Slovenia Big Band with numerous special guest vocalists
Host: Bernarda Žarn
Conductor: Patrik Greblo
Screenplay: Marko Radmilovič
Vocal soloists:
Darja Švajger, Nuša Derenda, Helena Blagne, Nina Strnad, Eva Hren, Katrinas, Jadranka Juras, Ana Bezjak, Monika Avsenik, Anja Strajnar, Braco Koren and RTV Slovenia Children's and Youth Singing Choir