View video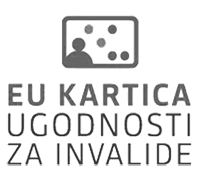 Note: This information pertains to a past event. For the most up-to-date information, please check
our calendar
.
We would like to inform all ticket holders for the performance Pastoral for the planet,  which is scheduled for 29 and 30 June, that due to the length of the day, the start has been postponed to 9.30 pm. The location remains Križanke Summer Theatre, so there is no need to exchange tickets.
Thank you for your understanding.
La Fura dels Baus is a Spanish theatre group that was founded in 1979 in Barcelona; the group is known for its blurring of the boundaries between audience and performers, and for its eccentric stage set-ups
In 1992, they produced the opening ceremony of the Barcelona Olympics, which was televised to more than half a billion viewers; they have also worked with many international brands, such as Pepsi, Mercedes-Benz and Microsoft
Between 2000 and 2010, their creative work focused on street theatre, actively involving audiences in their performances for the first time; the term "Furan language" was later developed to refer to the application of La Fura's ideas and practices to other theatre companies
In July 2003, La Fura dels Baus founded Naumon, the first floating art centre, which is based on an icebreaker and travels around the world
The Pastoral for the Planet  is based on Beethoven's Symphony No. 6, one of the few programmatic works in Beethoven's oeuvre
Cast for performances at the 71st Ljubljana Festival:
Assistant director: Zamira Pasceri
Choreographer: Mireia Romero
Assistant set and costume designer: Tamara Joksimovic
Video and audiovisual creators: Eyesberg Studio
Video director: José Vaaliña
CG creators: Jordi Massó, Miquel Donat
Kalliope App: Damià Duran
Head of production: Marcel Riu (Bonvehi Arts & Events)
Riggers: Anigami (David Vilaregut, Mia Vilaregut)
Management: Meritxell Viñas
Soloist:
Sophie Karthäuser, soprano
Dancers:
Quico Torrent
Adriana de Montserrat
Tamara Ndong
Ferran Plana
RTV Slovenia Symphony Orchestra
Authors of the original production:
Stage and video director: Carlus Padrissa (La Fura dels Baus)
Conductor and musical dramaturge: Laurence Equilbey
Set designer and illustrator: Mihael Milunović
Immersive video and audiovisual creation: Eyesberg Studio,José Vaaliña
Production: Grand Théâtre de Provence, La Fura dels Baus and Insula Orchestra

Programme:
First Act
L. van Beethoven: Introduction to The Creatures of Prometheus, Op. 43 "La tempesta"
A. Reicha: "Orage" from Lenore
Spanish folk song: Jota
J. Rietz: Overture to Hero und Leander, Op. 11
Traditional song of the Fang ethnic group from Equatorial Guinea
C. M. von Weber: Des Feindes Spott, from Kampf und Sieg (Battle and Victory), Op. 44
Ukranian folk song: Na horodi verba ryasna (Polyphony Project)
L. van Beethoven: Symphony No. 7 in A major, Op. 92, 2nd movement, Allegretto
F. Mendelssohn Hensel: Hero and Leander for voice and orchestra
Second Act
L. van Beethoven: Symphony No. 6 in F major, Op. 68 "Pastoral"
Alternative Ending
Optimistic
C. M. von Weber: "Cavatine", from Oberon
L. van Beethoven: "Siegessymphonie", from Egmont, incidental music, Op. 84
Pessimistic
C. M. von Weber: "Prière", from Oberon
C. M. von Weber: "Tempête", from Oberon
La Fura dels Baus is preparing its own version of Beethoven's Symphony No. 6 (the Pastoral Symphony, 1808).  It is one of Beethoven's few unambiguously programmatic works, and the composer subtitled it Recollections of Country Life.  The director Carlus Padrissa reworks the symphony under the title Pastoral for the Planet,  and combines it with works by Antonin Reicha, Carl Maria von Weber, Julius Rietz and Fanny Mendelssohn Hensel. This new work becomes a profound meditation on the relationship between nature and people, exploring the possibility of life without excessive consumption. Combining illustrations and set design by Mihael Milunović, and the creativity of the Eyesberg multimedia art studio, the project turns to the utopian ideal of a global village living off natural resources and distributing them equally, following the economic system of the futuristic industrial designer Jacque Fresco. A pioneer in human factors engineering, Fresco innovated in the field of biomedicine and lectured on sustainable cities, energy efficiency, natural resource management and advanced automation. La Fura dels Baus does not reinterpret the world, but awakens consciousness through a virtual world projected into reality.
Josep Vicent is a Spanish conductor and music director with a very active international career. He has worked with many prestigious ensembles, including the London Symphony Orchestra, the Leipzig Gewandhaus Orchestra, the Paris Chamber Orchestra, the London Royal Philharmonic Orchestra, the Royal Liverpool Philharmonic Orchestra and the Spanish National Orchestra. As a pioneer researcher of new classical music formats and audiences, he has collaborated in the opera productions of theatres in Madrid, Barcelona, Leipzig and Seville. Since his first contacts with La Fura dels Baus in 2014, he has been working as the group's musical director and conductor. Vicent, who is very dedicated to contemporary music, has premiered hundreds of new pieces and also worked as the art director of the festivals Xenakis and Nits de la Mediterrània, and the internationally recognised Amsterdam Percussion Group. He has collaborated with numerous renowned soloists, and his extensive and multiple award-winning discography has been released with record labels such as Warner Classics, Aria Classics, Etcétera Records, Verso, Ensayo, Columna Música and Deutsche Grammophon.
The performance will be in German, Spanish, Ukrainian and african dialect Binjicueny. Slovenian and English subtitles will be available on the Kalliope application, which you can download via the QR code below.
More dates
30
La Fura dels Baus
Artistic and stage director: CARLUS PADRISSA
Chief conductor: JOSEP VICENT
9.30 pm
Križanke Summer Theatre