View video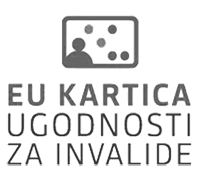 Note: This information pertains to a past event. For the most up-to-date information, please check
our calendar
.
Programme:
K. Penderecki: Sinfonietta No. 2 for Flute and Strings
M. Nyman: Concerto No. 2 for Flute and Strings
G. Sollima: Contrafactus
***
P. I. Tchaikovsky: Souvenir de Florence
The Royal Chamber Orchestra of Wallonia (1958) has been active for more than half a century. It frequently collaborates with great artists on major international stages, and regularly performs in Mons, the cultural capital of Wallonia, where it is also based. For more than 20 years, the orchestra has been a partner of the Queen Elisabeth Competition in Brussels, an international competition for career-starting musicians. Vahan Mardirossian  recently took over the orchestra's top post, continuing the successful work of his predecessors. Mardirossian combines his two passions as a pianist and conductor, playing and conducting the greatest piano concertos simultaneously for many years. As a soloist he has appeared under the baton of renowned conductors such as Masur, Järvi, Sado, Axelrod and Ahronovitch. His wide repertoire ranges from Baroque masterpieces to contemporary works. The soloist flautist will be Massimo Mercelli, who has worked with some of the most interesting composers of our time, including Penderecki, Gubaidulina, Glass, Nyman, Bacalov, Morricone, Galliano and Sollima, who have written new works for him to perform. The programme includes three different examples of Neo-Romanticism, and one Romantic work. The first to be performed will be a dissonant piece by Penderecki, followed by a pastoral concerto by Nyman, and the rhythmically minimalist Contrafactus  by Sollima. The programme will conclude with a work which, although written by Tchaikovsky in sunny Italy, retains its characteristic Russian pathos.