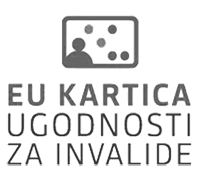 Note: This information pertains to a past event. For the most up-to-date information, please check
our calendar
.
NIKOLAJ LUGANSKI, piano
Conductor: Uroš Lajovic
Slovenian Philharmonic Orchestra
Programme
F. MENDELSSOHN-BARTHOLDY: A Midsummer Night's Dream, Overture, Op. 21
F. CHOPIN: Concerto for Piano and Orchestra No 2 in F minor, Op. 21
S. MONIUSZKO: Mazur from the opera Halka
F. CHOPIN: Concerto for Piano and Orhcestra No 1 in E minor, Op. 11
In 1994, when Lugansky won the International Tchaikovsky Competition in Moscow, the media had the following to say about him: "A true musical shock. Nobody could have imagined that the soul of this unpretentious, modest young man, with his ascetic, but also poetic appearance, could be so volcanic and yet so controlled." And this was only the start of a glittering career!
Today, Lugansky is among the world's most popular and esteemed pianists, performing with the world's most important orchestras and conductors with a repertoire boasting over forty piano concertos and a number of solo and chamber works.
Lugansky, besides being a pianist, also enjoys chess, sports and reading, and is a devoted family man, husband and a father of three children.
He will perform with the Slovenian Philharmonic Orchestra under the baton of Uroš Lajovic, its new artistic director.
Video
Related events