Union Hall, Grand Hotel Union
In cooperation with: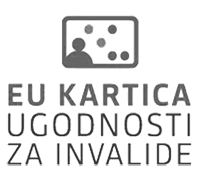 Note: This information pertains to a past event. For the most up-to-date information, please check
our calendar
.
NIGEL KENNEDY, violin

BACH MEETS GERSHWIN
Rolf Bussalb, guitar
Tomasz Kupiec, double bass
Beata Urbanek, cello
Program:
J. S. Bach: Sonata No. 1 in G-minor, BWV 1001
Adagio
Fuga (Allegro)
Siciliana
Presto
J. S. Bach: Partita No.3 in E-major, BWV 1006
Prelude
Loure
Gavotte en Rondeau
Menuets (I and II)
Bourrée
Gigue
N. Kennedy: The Magician of Lublin
***
G. and I. Gershwin: Selection of songs from Songbook
Summertime
Lady be good
How long has this been going on
Our love is here to stay
The man I love
Destiny elevated Nigel Kennedy into one of classical music's true greats. He was born into a musical family, nurtured by a musical community and propelled to international superstardom. Kennedy remains the bestselling violinist of all time. He singled-handedly paved the way for a new generation of artists, who have enjoyed success both in the classical field and in the mainstream. His virtuoso technique, unique talent and mass appeal have brought fresh perspectives to both the classical and contemporary repertoire. Pushing at the boundaries that might constrain others, he has continued to pioneer new sounds and new methods of performance. Kennedy shone and at the age of seven was spotted by the great Yehudi Menuhin, who offered him a scholarship at the Yehudi Menuhin School and agreed to pay all of his fees. Kennedy excelled and went on to study at the Juilliard School, in New York City, with Dorothy DeLay. Kennedy is a man of the people who has popularised the sometimes stuffy world of classical music by exhibiting a human touch. His humanity has also been evident in his work as a campaigner. He has fought hard to help the underprivileged and impoverished, speaking out against the oppression of minorities and those whose voices might otherwise go unheard.
Video
In cooperation with: