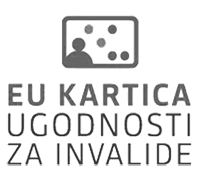 Note: This information pertains to a past event. For the most up-to-date information, please check
our calendar
.
The National Ensemble "Rus" from the City of Vladimir was established in 1974 and operates within the Vladimir Philharmonic. The vision of Hohlov, its first artistic director, was to reunite artists who not only can play instruments, but who can also sing and dance. The ensemble received a fresh impetus in 1986, when Firsov took over as the new artistic director. Under his direction, the ensemble created a unique musical performance with a vocal and choreographic composition entitled "Images of the Russian Calendar", which introduces the spectators to the rich and magical world of Russian habits and customs. Also worth mentioning is the cycle "Songs and Dances of Russia", in which the artists depict the diversity of their vast country through music.
The concert is sponsored by the Russkiy Mir Foundation, the City of Ljubljana, Riko, d.o.o. and the Ljubljana Festival.
Claim your free ticket at the Križanke Box Office or at the Info Point of the Ljubljana Festival 2015.