Knights' Hall The Posavje Museum Brežice
View video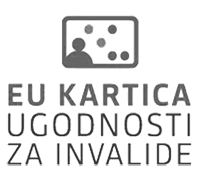 Note: This information pertains to a past event. For the most up-to-date information, please check
our calendar
.
The researcher Metoda Kokole has rejected the purported connection between Isaac Posch and the famous Carniolan merchant family, and believes he was originally from Krems, in Lower Austria
Posch married Marija Stružnik, who came from a prominent bourgeois family from Klagenfurt, judging by both her first name and surname, she was Slovene
Posch came into contact with Carniola through his work as a master organ builder, while acquiring material in Ljubljana, he dated the preface to the collection Musicalische Ehrenfreudt, which contains dance suites
Posch dedicated the collection of dance music, Musicalische Tafelfreudt, to the Provincial Estates of Carniola
The collection of motets, Harmonia concertans, was published in 1623 in Nuremberg and contains 42 motets on Latin texts
Musica Cubicularis Ensemble
Tanja Vogrin, soprano
Baiba Urka, soprano
Manuel Warwitz, tenor
Guglielmo Buonsanti, bass
Tomaž Sevšek, positive organ
Domen Marinčič, harpsichord, viola da gamba
Programme:
I. Posch: Motets from the Harmonia concertans collection
Jubilate Deo
Ecce Dominus veniet
Duo ubera tua
O quam pulchra es
G. Prenner: Conceptio est hodie (intabulation)
I. Posch: Motets from the Harmonia concertans collection
Ad te levavi animam meam
Gaudent in coelis
Magnificat
Domine ne in furore tuo
J. Gallus: O beata Trinitas (intabulation)
I. Posch: Motets from the Harmonia concertans collection
Credidi propter quod locutus sum
Veni sancte Spiritus
Anima mea liquefacta est
Hallelujah surgens Jesus
The fifth concert, prepared in collaboration with the Posavje Museum Brežice, will give us a rare insight into early baroque music, including music that will be performed for the first time. The programme will include some rarely heard motets, and some that have not been performed in modern times, which date back to the 17th century by Isaac Posch – a composer and organist based in Ljubljana. The motets from the famous collection of sacral concertos Harmonia concertans, written for one to four singers and instrumental accompaniment, will be complemented on this evening by intabulations of motets by Georg Prenner and Jacobus Gallus, performed by the virtuoso harpsichordist and organist Tomaž Sevšek. The concert will mark the four hundredth anniversary of the first publication of the Harmonia concertans, posthumously published by Posch's widow in 1623. His motets were studied and performed on the viola da gamba and harpsichord by Domen Marinčič with his ensemble Musica cubicularis a few years ago. Marinčič focuses on performing the music in a way that is both faithful to the notation and historically informed. Since its foundation in 2004, musica cubicularis has focused intensively on the performance of medieval, Renaissance and Baroque music on appropriate historical instruments. Marinčič collaborates with international musicians, including well-known specialists such as Manfredo Kraemer, Federico Guglielmo and William Dongois. The Harmonia concertans collection was also recorded by the ensemble in Sweden in 2021.
The evening's two special, premiere performances are the reconstructed motets from manuscripts from the town of Löbau in Saxony, Duo ubera and Hallelujah surgens Jesus. The latter, the second "novelty" of the evening, sung by four solo singers, will provide an enlightening and moving end to the concert. The musica cubicularis musicians will be joined in this concert by three internationally renowned singers: the soprano Tanja Vogrin, who specialised in historical harps under Heidrun Rosenzweig and medieval vocal music in the class of Kathleen Dineen at the Schola Cantorum Basiliensis; the soprano Baiba Urka, who began her studies at the Latvian Academy of Music and then completed her Master's degree in Early Music at the Trossingen College of Music; the tenor Manuel Warwitz, who studied solo singing under Walter Berry in Vienna; and the bass Guglielmo Buonsanti, who studied baroque and renaissance singing in Vicenza, graduated in musicology in Cremona and trained as an ensemble singer in Basel. He performs with ensembles such as La Capella Reial de Catalunya, De labyrintho, Concerto Italiano, La Cetra, Odhecaton, Micrologus, Dramatodia and RossoPorpora.