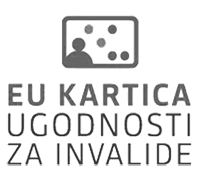 Note: This information pertains to a past event. For the most up-to-date information, please check
our calendar
.
Pavel Mihelčič, composer; piano
Jože Kotar, clarinet
Melina Todorovska,  English horn
Ivan Lotrič, speaker
Programme
P. MIHELČIČ:
Diptychs for Piano – "Kresnice", The Green, The White Butterfly
Beams for clarinet and remote piano
Eleven Garden Pictures for Piano – The Path, The Flower Bed, The Firefly, The Tree, The Garden Shed, The Walnut, The Little Ant, The Spring, From Grapes, In Ancient Times, The Wall
Midnight Serenade for English horn, clarinet and piano
"The composer Pavel Mihelčič, this time appearing as both composer and pianist, attempts to connect actual words, the mystery of sound and the unusual world of marvellous musical interpreters. The words as perceived in the mind of the composer touch on the visible field and reflections, portraying unique scenes and images transformed into sound. The beams reveal addiction to colour and harmony; the passing notation changes into a contrasted image of time; the serenade, which faces the otherness of the night-time, is a vision of the beautiful and endless," reads the introduction to the new project of Pavel Mihelčič.  
Related events