Križevniška Church, Križanke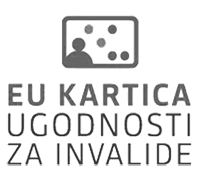 MARTIN BELIČ, flute; IVAN FERČIČ, piano
Programme:
G. Briccialdi: Carneval di Venezia, Op. 78
G. Enescu: Cantabile and Presto
T. Böhm: Grand Polonaise, Op. 16
O. Taktakišvili: Sonata for flute and piano
T. Böhm: Remembering the Alps, Op. 31
A. Bazzini: The Dance of the Goblins, Op. 25
Martin Belič from Maribor studied with Irena Grafenauer and Micheal Martin Kofler at the Mozarteum in Salzburg. He won several competitions at home and abroad, and is second flute in the Munich Philharmonic Orchestra. Prior to that, he played with some German and other chamber and symphony orchestras.
Martin chose Ivan Ferčič to accompany him on piano. As the Slovenian representative at the first International Piano Competition of EU Member States which was organised by EPTA piano teachers in Prague in 2009, Ivan Ferčič received an honorary degree for his outstanding interpretation of Mussorgsky's Pictures at an Exhibition. Ferčič is a recipient of the Prešeren Award for students of the Academy of Music in Ljubljan, where he completed his post-graduate specialist studies under Tatjana Ognjanović in 2009/2010.
Related events