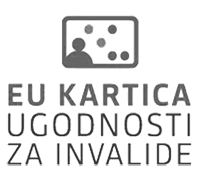 Programme:
A. Schönberg: Verklärte Nacht, Op. 4
***
G. Mahler, arr. A. Schönberg: Das Lied von der Erde
Ensemble Dissonance is composed of renowned musicians and professors working in leading Slovenian musical institutions. Under the leadership of founder and cellist Klemen Hvala, they perform chamber music, commission new works, and collaborate with world famous and emerging artists. First, they will perform an early work by Schönberg. The sextet Transfigured Night is structured as a symphonic poem, using Richard Dehmel's decadent poem as the programme. Schönberg's chamber adaptation of Mahler's stunning The Song of the Earth, characterised by its fusion of symphonic form and song cycle, will be performed under the baton of Jonathan Stockhammer, an expert in opera, ballet and contemporary dance theatre who constantly pushes musical boundaries and is equally passionate about classical and contemporary repertoires. In an extremely difficult period of his life, Mahler set six songs of classical Chinese poetry, which speak of earthly beauty and transience. The songs will be sung by the baritone Jaka Mihelač, winner of numerous prestigious prizes in national and international competitions, and the internationally renowned tenor Paul Schweinester, who performs everything from Baroque music to contemporary operas.