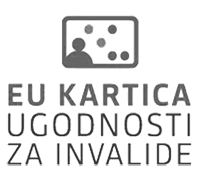 Note: This information pertains to a past event. For the most up-to-date information, please check
our calendar
.
Programme:
G. Mahler, arr. E. Kloke: Rückert Lieder
G. Mahler arr. K. Simon: Symphony No. 5
The Mahler in Ljubljana programme illustrates the continuity of performing Mahler's compositions in chamber form at Ljubljana Festival. Ensemble Dissonance, which unites members of the string quartet Dissonance and individuals from the Slovenian Philharmonic Orchestra and the RTV Slovenija Symphony Orchestra, will perform an arrangement of Mahler's Symphony No. 5 with the famous fourth movement for strings and harp, and the Rückert-Lieder will be sung by the young Slovene soprano Nika Gorič. Gorič is a rising star on international stages who earned her doctorate in singing in London. She has been praised by critics as a "master of different musical styles" and a singer with a "phenomenal capacity for transformation and an actor's expression." Gorič feels equally at home on both concert and opera stages. Mahler will be performed under the baton of the eclectic conductor Jonathan Stockhammer, who is known for his performances of opera and symphony works from the past century and is active as a conductor in the worlds of both classical (Lucerne Festival, Donaueschingen Festival) and popular music. He received a Grammy for a concert he recorded together with Chick Coreo, Gary Burton and the Sydney Symphony Orchestra in 2009.