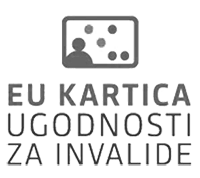 Note: This information pertains to a past event. For the most up-to-date information, please check
our calendar
.
Programme:
G. Bizet: Symphony No. 2 in C major »Roma«
A. K. Lyadov: Enchanted Lake, Op. 62
F. Liszt: Preludes, S 97
The Italian conductor Riccardo Muti is considered to be one of the world's best conductors. The world's most prestigious orchestras, such as the Berlin, New York and Vienna Philharmonics, have all played under his baton. He has conducted the latter at the famous new year's concert no less than six times. For almost 20 years Muti was the artistic director of the Milanese La Scala, where he staged Wagner's Ring of the Nibelung tetralogy, and he also included various past forgotten works in the opera house's programmes. In 2004 he founded the Luigi Cherubini Youth Orchestra, which includes young Italian musicians who are chosen by an international jury. This project orchestra performs every year at the summer festival in Ravenna, and its functioning is also supported by the Italian Ministry of Culture. The programme includes the works of three Romantic composers, which are based on the external poetic idea. Georges Bizet's Symphony No. 2 in C major, inspired by his stay in Rome, retains the symphonic form, while the Preludes by Franz Liszt are some of his first symphonic poems and he is also considered to be the founder of this form. Also in this form is The Enchanted Lake by Anatoly Lyadov, who found the poetic idea for this work in the world of fairy stories.
Photo: Todd Rosenberg Photography – Courtesy of riccardomutimusic.com