Co-production: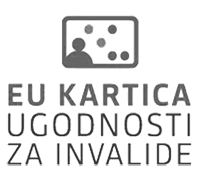 Note: This information pertains to a past event. For the most up-to-date information, please check
our calendar
.
---
Howard Shore is one of the most important film composers of all time; his most famous work is the music for trilogies The Lord of the Rings and The Hobbit, for which he was rewarded with two Oscars
By employing the refined leitmotif technique, for which Shore intensively studied Richard Wagner's Das Rheingold, the film achieves its dramaturgical depth, culminating in the revelation of the ring's power and the defeat of the one who possessed all its power
The star guest, William Kircher, who will act as a compere in the concert, played the role of Bifur the dwarf in The Hobbit
Host and celebrity guest: William Kircher
Soloist: Johanna Krumin, vocal
Conductor: Taras Martynyk
The Academic Khmelnitsky Philharmonic Symphony Orchestra

Howard Shore, the multi-award-winning composer of film music – including The Silence of the Lambs – is the composer of the music accompanying the most famous depiction of the world of hobbits and elves on the cinema screen. This time we will be able to hear a concert performance of his music from the film trilogy The Lord of the Rings and The Hobbit. The composer used Richard Wagner's compositional technique: leitmotifs – musical phrases associated with a particular object or person – which intertwine and develop as the story proceeds, both in connection with the narrative as well as the psychological development of its heroes, thereby making the music one of the most important elements for intensifying the story's dramatic basis. The music accompanying the film adaptation of the fantasy novels by J. R. R. Tolkien will be performed on the Križanke stage by almost 100 musicians comprising a symphony orchestra, choir and soloists, and they will also be joined on stage by a member of the cast. In the words of the critics, the performance is dramatically exciting, its sound image is comparable with Wagner's operas and Orff's Carmina Burana, and it is a special, mystical experience for all, not just those passionate about Lord of the Rings.
Co-production:

More dates