4. December - 20. December 2023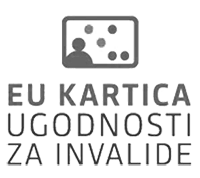 The Knights' Hall Križanke will once again host young students from Music School Music atelier Tartini and Vič-Rudnik, Škofja Loka, Ljubljana Moste-Polje, Franc Šturm, Matija Tomec, Waldorf, Edgar Willems and Litija-Šmartno Music Schools, who will present their musical talent to their families and wider audience with both instrumental and vocal performances.
We kindly invite you to join us at concerts from 4th to 20th December and experience the holiday season in our company as well. Free tickets for all the concerts will be available at the Križanke Box Office.
Wednesday, 6 December 2023, at 5.30 pm: Franc Šturm Music School
Wednesday, 13 December 2023, at 6.00 pm: Franc Šturm Music School
Thursday, 14 December 2023, at 6.00 pm: Matija Tomec Music School