View video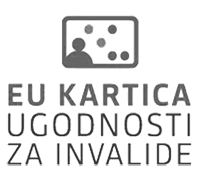 Note: This information pertains to a past event. For the most up-to-date information, please check
our calendar
.
Programme:
T. Hansen: Sonata for Cornet and Piano, Op. 18
L. van Beethoven: Piano Sonata No. 8 in C minor, Op. 13 "Pathétique", 1st movement
G. Antheil: Sonata for Trumpet
***
J. Brahms: Horn Trio in E-flat major, Op. 40
In the 19th century, the development of valves, which significantly expanded both the instrument's range and its expressive possibilities, opened up new possibilities for composers of the Romantic era who wanted to use brass instruments. The programme will therefore have a Romantic flavour and will include works by Danish trumpeter and composer Thorvald Hansen, who wrote a number of works for cornet (a trumpet-like instrument) and piano, Beethoven's dramatic Sonata Pathétique,  the Trumpet Sonata by George Antheil, an American avant-garde composer of "machine music", and the Trio for Piano, Violin and Horn by Brahms, one of the most important composers of chamber music. The compositions will be performed by the outstanding violinist Lana Trotovšek, internationally renowned for her expressive playing and unique musicality, horn player Andrej Žust, who performs as a chamber musician at festivals all over the world, trumpeter Reinhold Friedrich, who performs internationally as a soloist on modern and historical versions of his instrument, pianist Eriko Takezawa, a specialist in chamber music and an accompanist at numerous international competitions and Beata Ilona Barcza, who participates as a pianist and accompanist in many festivals and world competitions.