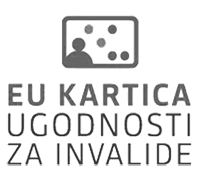 Note: This information pertains to a past event. For the most up-to-date information, please check
our calendar
.
Conductor: KRZYSZTOF PENDERECKI
Assistant to conductor: Maciej Tworek
Soloists: Iwona Hossa, soprano; Agnieszka Rehlis, mezzo-soprano; Liudas Mikalauskas, bass; Adam Zdunikowski, tenor
Slovenian Philharmonic Orchestra
Slovenian Philharmonic Choir
SNG Maribor Opera Choir
Ave Chamber Choir
Krzysztof Penderecki (1933) is a leading contemporary composer, a highly respected and appreciated personality and an artist who knew how to gain popularity among the general public whilst living and creating. In his youth, he preferred contemporary musical trends, whereas now he has returned to tradition. The Polish Requiem was created between 1980 and 1984 and revised in 1993 and 2005. The parts of the text in Latin are dedicated to Polish heroes, such as Lech Walesa, and victims of the nation's history of suffering. Nevertheless, the music of this majestic 110-minute piece has a general and much deeper, non-musical meaning.
The Polish Requiem will be performed, under the composer's baton, by excellent soloists: Iwona Hossa, soprano, who has been working with Penderecki for eleven years and has performed with him on all his voice and instrumental cantatas and oratorios. Agnieszka Rehlis, mezzo-soprano, has all the major works from Bach to Penderecki in her repertoire. Adam Zdunikowski graduated from the solo singing class at the Fryderyk Chopin University of Music in Warsaw. After winning some Polish singing competitions he became a member of the Polish National Opera; he has also worked at other Polish opera houses as well as in the Hamburg Staatsoper since 1992 and in the Czech National Opera House in Prague since 1998. Liudas Mikalauskas from Lithuania, one of the best known young bass singers, leaves audiences and critics alike agog with the beautiful timbre of his voice.
Related events