In cooperation with:
General media sponsor of the Slovenian Music Days:
Media sponsor: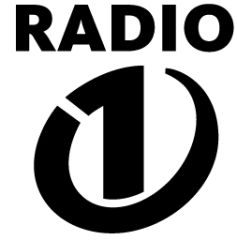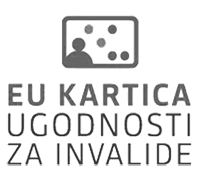 Note: This information pertains to a past event. For the most up-to-date information, please check
our calendar
.
SI BRASS QUINTET
Jure Gradišnik, trumpet
Franc Kosem, trumpet
Mihajlo Bulajić, horn
Mihael Šuler, trombone
Johannes Ogris, tube
Programme
Neville Hall (1962): The sound a gemmed light
Božidar Kos (1934): Brass Quintet
Uroš Rojko (1954): Brass
Jani Golob (1948): Brassy for Brass Quintet
Andrej Misson (1960):
Musica noster amor (Meditation on Madrigal by Jacobus Gallus)
The Society of Slovene Composers is also close associate and co-creator of the annual Slovenian Music Days. The Concert Atelier, which functions within the scope of the Society, has been intensively presenting new works and performing the compositions of its members for decades. In this way, it promotes Slovenian music. At this concert, five new pieces will be presented, by four Slovenian composers and a foreign musician who lives and works in Slovenia. They will be performed by the Si Brass Quintet, which has won a special and important place among Slovenian brass wind ensembles with its professional manner.
Neville Hall is a composer from New Zealand, who has lived and worked in Slovenia since 1993. He wrote: "The sound a gemmed light traces the organic growth of sonic material from the sound of breathing to a highly coloured mosaic-like texture. The title is taken from a poem by Ezra Pound."
Božidar Kos, who celebrated his 80th birthday in 2014, described the brass quintet: "The brass quintet is an example of absolute instrumental music which emerges without any exterior initiative. This means that the music flows out based on musical ideas without any literary, visual, scientific or philosophical impacts. Absolute music can arouse various feelings and associations in the listener; however, it does not require textual descriptions and analyses."
Uroš Rojko celebrated his 60th birthday in 2014.  "At times when a precise, accurate, infallible order dominates technology, micro-technology and nanotechnology, and when unmanageable chaos and disorder prevail in real life, politics and the economy, I try to discover what the famous set of tones 0-1-4-6 (for instance C, C sharp, E, F sharp) are telling me since it is one of the two possible sets with a unique structure (the other is 0-1-3-6 or C, C sharp, D sharp, F sharp) – it contains all the existing and complementary intervals, one at a time. This gives it the status of a particularly interesting order which was already known to many composers in modern history. The brass quintet seemed perfect for testing and revealing this mysterious set; however, the tone material of the composition Brass had to inevitably contradict it with a microscopic enhancement in micro intervals.  Brass was commissioned by the Si Brass Quintet and is dedicated to its members."
Jani Golob also listened to the requests of the musicians and wrote the composition Brassy for this ensemble. "It is a cyclical four phrase composition that was created on the initiative of the primary trumpet player, Franc Kosma. The composition is harmonised with the performers and enables them to give a relaxed performance," as the author wrote.
The opus of Andrej Misson mostly contains vocal and chamber pieces, but the composer has an exceptional sense for the creation of tone and harmonic structure. In this new piece, he drew from the Renaissance, since he wrote: "Gallus was an exceptional Slovenian composer. Many composers find inspiration in his music, and I myself have found it several times. I feel that his music should be performed with instruments (ricercar), ensembles and an orchestra. I used the musical thoughts of the excellent and meaningful madrigal Musica Noster Amor for the variations for a brass wind quintet. I hope that the composition is convincing."
In cooperation with:
General media sponsor of the Slovenian Music Days:
Media sponsor: