St. James's Parish Church
View video
View video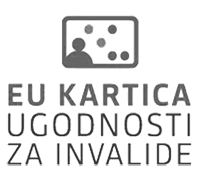 Note: This information pertains to a past event. For the most up-to-date information, please check
our calendar
.
Programme:
M. K. Čiurlionis: Sanctus
M. K. Čiurlionis: Kyrie
A. Bruckner: Os Justi
E. Elgar: Lux aeterna
A. Remesa: Hallelujah
D. Kairaitytė: In Monte oliveti
Z. Virkšas: Oi, ant kalno
R. Žigaitis: Išjojo jojo
V. Augustinas: Tykus tykus
V. Augustinas: Anoj pusėj Dunojėlio (On the Other Side of the River)
T. Makačinas: Tu tu tu
F. Neyrinck: Artickel Nr. 1
The Kaunas State Choir, founded in 1969 and famous for its diverse repertoire of more than 250 large-scale instrumental and vocal works from the Middle Ages to contemporary music, it has performed oratorios, cantatas, masses, passions, and stage and concert performances of operas. When it began, the choir gave successful performances in Lithuania and Russia. After the restoration of Lithuania's independence, it established closer ties with the West, especially by collaborating with the renowned violinist and conductor Yehudi Menuhin. Contemporary works occupy a special place in the broad repertoire of Robertas Šervenikas, who has led the choir since 2021. Šervenikas has premiered numerous works by Lithuanian composers, and has recorded their works on more than ten albums, in collaboration with Naxos and Finlandia. The choirmaster is particularly appreciated by critics for his lively and varied creative expression. The focus will be on music of the 20th and 21st centuries, and specifically the rich, unique and vibrant Lithuanian choral tradition. The programme will also include 19th-century romantic compositions and a more recent work by a Belgian composer.