View video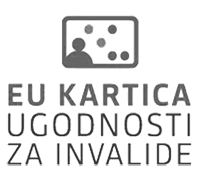 We would like to inform all visitors that tonight's jubilee gala concert of the Slovene Octet will start at 8.00 pm sharp due to the live radio broadcast. We kindly ask you to arrive at the venue a little earlier.
The Slovenian Octet first sang in 1951 in the Slovenian Philharmonic Hall
In the course of its long and rich tradition, over 40 different singers have made up the Slovenian Octet
On its 20th anniversary (1971) the octet encouraged the formation of a Meeting of Slovenian Choirs in Šentvid pri Stični, which continues to bring together Slovenian singing enthusiasts from Slovenia and around the world
As a tribute to its past generations, in 2007 the ensemble published a book by Boris Pangerc entitled Slovenski oktet, in which its history and mission are described in detail
Artistic director: JOŽE VIDIC
Andrej Oder, Rok Ferenčak, first tenor
David Jagodic, Janez Triler, second tenor
Jože Vidic, Darko Vidic, baritone
Janko Volčanšek, Matej Voje, bass
Programme:
V. Mirk (lyrics G.K.): Scherzo
P. Jereb (lyrics C. Golar): During Bonefire
A. Foerster (lyrics A. Merhar–S. Sardenko): Evening Ave
P. Kernjak / J. Vidic (lyrics J. Mikula): Rosental, Jauntal, Gailtal
A. Misson (lyrics G. Mali): Spring Song
A. Čopi (lyrics F. Lainšček): I Love
R. Bučar (lyrics R. Bučar): Forever Mine
R. Gobec / M. Miškulin (folk song): I Won't Go There Anymore
D. Bučar (lyrics V. Markič): Where Those Colourful Fields Are
V. Vodopivec (lyrics J. Stritar): Frogs
U. Krek (folk song): Tonight is A Beautiful Night
F. Venturini / J. Bole: Tonight, ah, Tonight
O. Dev (folk song): She Turned Off the Light
P. Kernjak (folk song): Katy
A. Makor (folk song): Bride, Take Farewell
R. Simoniti (folk song): Love Songs from Resia
K. Pahor (folk song): One Can Hear
K. Pustinek Rakar (folk song): The Grain is Ripe
L. Lebič (lyrics M. Hartman): I Always Have to Grumble
F. Marolt (folk song): What I'd Give to You
The Slovene Octet, which celebrated the 70th anniversary of its inception in 2021, is Slovenia's most prominent male vocal ensemble. Its example has in the past decades inspired the formation of many similar ensembles, both in Slovenia and abroad, and it also proposed the organisation of the festival of choral singing in Šentvid pri Stični, which celebrated its 50th anniversary last year. The Octet's artistic directors have been the conductors Janez Bole, Valens Vodušek, Darijan Božič, Anton Nanut and Mirko Cuderman, while its current artistic director, who took up the post in 2008, is Jože Vidic, the leading man of the Ljubljana Opera. More than forty different singers have been members of the Octet, and the current line-up includes the tenors Andrej Oder, Rok Ferenčak, David Jagodic and Janez Triler, baritones Jože Vidic and Darko Vidic and basses Janko Volčanšek and Matej Voje. The ensemble has recorded many albums of select Slovenian and foreign art and folk music. It is considered to be an ambassador for Slovenia's quantitatively and qualitatively rich choral art, and receives enthusiastic reactions from both audiences and critics at home and abroad. The Slovene Octet has received many awards for its work, including two Prešeren Prizes and the Society of Slovene Composers Prize, as well as the Golden Order of Freedom of the Republic of Slovenia.