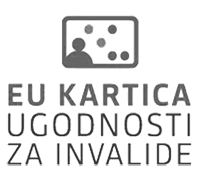 Note: This information pertains to a past event. For the most up-to-date information, please check
our calendar
.
Rossini, Donizetti, Verdi, Puccini, Mascagni, Bizet, Massenet, Gounod – the greatest opera hits performed by the opera star and tenor Juan Diego Flórez
The tenor Juan Diego Flórez, a world-famous opera star, was originally a popular music singer, but his debut at La Scala in Milan at age 23 opened the door to all the world's greatest opera stages
Programme:
G. Rossini: Overture to Semiramide
G. Rossini: »Deh, tu m'assisti amore«, Florville's aria from Il signor Bruschino
G. Rossini: »Principe più non sei… Sì, ritrovarla io giuro«, Don Ramire's aria from La cenerentola
G. Donizetti: Overture to Anna Bolena
G. Donizetti: »Quanto è bella, quanto è cara!«, Nemorino's aria from L'elisir d'amore
G. Donizetti: »Una furtiva lagrima«, Nemorino's aria from L'elisir d'amore
G. Verdi: Prelude to Act I from La traviata
G. Verdi: »Lunge da lei… De' miei bollenti spiriti… O mio rimorso«, Alfredo Larmonte's aria from La traviata
G. Verdi: »Questa o quella«, Duke of Mantua's aria from Rigoletto
G. Verdi: »Je veux encore entendre ta voix«, Gaston's aria from Jérusalem
G. Bizet: Prelude to Act I of Carmen
É. Lalo: »Vainement, ma bien aimée«, Mylio's aria from Le Roi d'Ys
J. Massenet: »Pourquoi me réveiller«, Werther's aria from Werther
C. Gounod: »Ah, lève-toi, soleil!«, Romeo's aria from Roméo et Juliette
P. Mascagni: Intermezzo from Cavalleria Rusticana
G. Puccini: »Che gelida manina«, Rodolfo's aria from La bohème
The Peruvian tenor Juan Diego Flórez will perform a concert of opera arias together with the RTV Slovenia Symphony Orchestra. Following his father's example, he first performed as a singer of popular and Peruvian music, then as a scholarship-holder he began his studies as an opera singer in Philadelphia before moving on to Italy. At the age of 23, Flórez made his first professional performance at the Rossini Opera Festival in Pesaro, which led to another debut that year in the opening of La Scala's 1996/97 season. He has recorded a number of albums, numerous solo albums, as well as complete operas on CD and DVD, and has received through his career numerous accolades and awards. The performance will be directed by Ukrainian conductor Oksana Lyniv, who became the first female conductor on the stage of Wagner's Festival Theatre in Bayreuth. Her interpretations are described as being precise, temperamental, and displaying an inspiring depth of musical understanding. Lyniv is currently music director of Teatro Comunale Bologna and its orchestra. She is regularly conducting orchestras such as the Munich Philharmonic, Wiener Symphoniker, the Berlin Philharmonic among others.