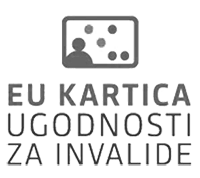 Note: This information pertains to a past event. For the most up-to-date information, please check
our calendar
.
José Cura is a renowned Argentine opera star who is also a successful conductor, composer and director
His voice is a distinctive bold and bright tenor with hints of dark baritone
He is famed as an interpreter of Verdi's heroes
A recipient of the Sarmiento Prize for his achievements in education and culture
Programme:
G. Verdi: Overture to the opera La forza del destino
G. Verdi: "La Vergine degli angeli" from the opera La Forza del destino
P. Mascagni: Intermezzo from the opera Cavalleria Rusticana
P.Mascagni: "Inneggiamo al Signor" from the opera Cavalleria Rusticana
C. Saint-Saëns: "Vois ma misère, hélas!" Samson's monologue from Samson et Dalila
***
J. Cura: Oratorio Ecce Homo
After studying composition and conducting, José Cura moved to Buenos Aires to hone his skills at the Teatro Colón, becoming a tenor of international acclaim. He enthrals audiences both in outstanding concert appearances and in his portrayal of opera characters, principally from the works of Verdi. Moreover, he has also found success as a composer and conductor. At the Ljubljana Festival he will appear together with the RTV Slovenia Symphony Orchestra and Youth Choir, and the Slovene Philharmonic Choir under the baton of Argentinian conductor Mario De Rose. With an international ensemble of soloists Elisa Balbo, Nuška Drašček, Péter Balczó and Marcell Bakonyi the programme will feature music that is in one way or another tied to religion. Sections from the operas of Italian composers Giuseppe Verdi and Pietro Mascagni, as well as from the opera Samson et Dalila by the French Romantic composer Camille Saint-Saëns, will highlight the moments when the heroes turned to prayer. Then the concluding composition, the Oratorio Ecce Homo by José Cura, will offer the story of the mockery and betrayal of Jesus, the Stations of the Cross and his crucifixion. The Oratorio, titled after the words of Pontius Pilate "Behold the Man", was first performed in public by Cura with the Prague Symphony Orchestra in 2017.