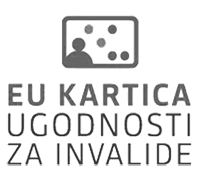 Note: This information pertains to a past event. For the most up-to-date information, please check
our calendar
.
---
Jean-Yves Thibaudet's concert wardrobe was designed by the iconic fashion designer Vivienne Westwood
Jean-Yves Thibaudet has released 51 albums, including a box set celebrating the 150th anniversary of Erik Satie's birth, and has won numerous awards and two Grammy nominations; his playing can be heard on the movie soundtrack of Atonement,  which won an Academy Award for Best Original Score
Andris Nelsons has had a distinguished career as conductor; the Latvian, who originally trained as a trumpeter, succeeded Sir Simon Rattle as Music Director of the Birmingham Symphony Orchestra from 2008 to 2015
A complete recording of Shostakovich's symphonies with his American orchestra is underway, as well as a recording of all Bruckner's symphonies with the Gewandhausorchester Leipzig
Nelsons works closely with the Vienna Philharmonic, with which he has performed the Beethoven cycle; in 2020, he conducted the orchestra's legendary New Year's concert
Programme:
C. Simon: Four Black American Dances
I. Stravinsky: Petrushka (version 1947)
***
C. Saint-Saëns: Piano Concerto No. 5 in F major, Op. 103 "Egyptian"
M. Ravel: La valse, poème choréographique, M. 72
The Boston Symphony Orchestra is the second oldest of the five major American symphony orchestras. It rose to prominence under the baton of the renowned Serge Koussevitzky, with whom it gave the first live concert for a radio broadcast in 1926. The orchestra's current music director is conductor Andris Nelsons, who is also the Kapellmeister of the legendary Gewandhausorchester Leipzig. Under his leadership, symphony orchestras around the world present works by composers of the younger generation alongside their established repertoires. The programme will open with Four Black American Dances  by Carlos Simon, whose music often draws attention to social justice issues in America. The first part of the evening will conclude with a concert performance of Petrushka,  one of Igor Stravinsky's famous ballets, which transports us to the atmosphere of a Russian fair. In the second part, the musicians from Boston will be joined by the versatile pianist Jean-Yves Thibaudet for a performance of Camille Saint-Saëns' last piano concerto. The concerto is popularly known as The Egyptian,  as it was inspired by many oriental elements. The programme will conclude with La valse  – an attempt at a caricature and at the same time a tragic post-war allusion to the musical form of the waltz – by that master of orchestration Maurice Ravel.