The concert is supported by: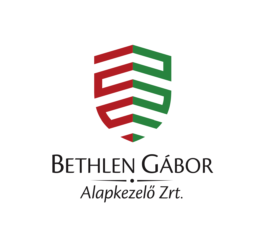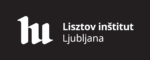 Programme:
F. Liszt: Fountains of the Villa d'Este
R. Wagner – F. Liszt: Isolda´s Love-Death
R. Schumann – F. Liszt: Widmung
C. Saint-Saëns – J. Balázs: The Swan from The Carnival of the Animals
F. Liszt – J. Balázs: Hungarian Rhapsody No. 6
S. Rahmaninov – J. Balázs: Vocalise
G. Puccini – J. Balázs: Lauretta's aria from Gianni Schicchi
J. Brahms – G. Cziffra – J. Balázs: Hungarian dance No. 5 in F sharp minor
J. Brahms – G. Cziffra – J. Balázs: Hungarian dance No. 6 in D flat major
M. M. Ponce – J. Balázs: Estrellita
J. Strauss – J. Balázs: Reminiscences
János Balázs, one of the most successful and recognised pianists on the Hungarian classical music scene, is famous for his performances in the world's most prestigious concert halls. He is a graduate of the Franz Liszt Academy of Music in Budapest, where he now teaches the piano. In recent years he has had widely acclaimed performances throughout Europe. Balázs' passion for the piano, his efforts to reach beyond the limits of musical genres, and his gift for improvisation have brought him a brilliant reputation; this pervades his concerts, which inspire critics and audiences alike. He draws his inspiration from two legendary musicians: Franz Liszt and Georges Cziffra, famous pianists who also helped him in his career as pianist. In this way Balázs became the Artistic Director of the Georges Cziffra Festival which he founded in 2016 to honour his idol. Since then the festival has grown to become one of the most prestigious classical music events in Hungary at which numerous renowned musicians have performed including Miša Majski, José Cura, Vadim Repin, Arkadij Volodos, Fazıl Say, Pierre-Laurent Aimard, Jevgenij Kisin and others. In 2019 János Balázs received the Kossuth Prize, the most prestigious cultural award in Hungary, and in the same year he also became a Steinway artist.
In 2021, the world of music pays tribute to the memory of the globally celebrated Hungarian pianist, György Cziffra, and his 100th anniversary of the birth was included in the List of Anniversaries Recommended by the Executive Board of UNESCO. In the artist's home country, Hungary, a grand-scale Memorial Year programme series under the artistic leadership of the Hungarian concert pianist, János Balázs, is dedicated to this unforgettable piano genius. This concert is also part of the György Cziffra Memorial Year.
The concert is supported by: