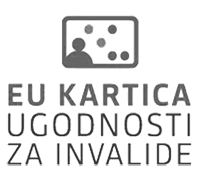 Note: This information pertains to a past event. For the most up-to-date information, please check
our calendar
.
In addition to his outstanding conducting achievements, Iván Fischer is the founder of many festivals, including the Budapest Summer Festival, Mahlerfest, at which primarily new works are presented, the Vicenza Opera Festival and the Hungarian Mahler Foundation
During the COVID-19 pandemic, Iván Fischer invented a face mask that improves the acoustic experience of the audience in the auditorium
The Concertgebouw and its orchestra have been active since 1888, and the orchestra soon became one of the leading institutions in the world of music, performing works by contemporary composers, including Gustav Mahler and Richard Strauss, under the baton of Willem Mengelberg
In 2008, the Royal Concertgebouw Orchestra was named Best Orchestra by Gramophone,  the British classical music magazine
Mahler's Symphony No. 7   premiered on 19 September 1908 in Prague by the Czech Philharmonic Orchestra
Programme:
G. Mahler: Symphony No. 7
The award-winning conductor Iván Fischer is active as a composer, opera director and leader of the Budapest Festival Orchestra, with which he now constitutes an important part of the Hungarian capital's musical life, and is a regular guest at world venues. Fischer has also toured with the world-renowned Royal Concertgebouw Orchestra almost every year since 1987. This orchestra was closely associated with Gustav Mahler and regularly performed many of his symphonies, even when Mahler was not yet recognised as a major composer. On this occasion they will be performing Mahler's Symphony No. 7 in the Gallus Hall. In his second symphonic period (Symphonies No. 5, 6  and 7),  the composer abandoned the singing voice and a clear programme, and he also reduced the orchestra somewhat and wove the motifs into dense polyphony. For Mahler, writing a symphony was about creating a "world with all the means and techniques available". Thus conceived as a world, this symphony builds a whole-scale impression of the universe and life within it, in several movements.