7.30 pm (the concert)
6.30 pm (pre-concert conversation)
View video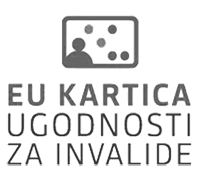 Note: This information pertains to a past event. For the most up-to-date information, please check
our calendar
.
Primož Kuret won the Herder Prize (2005), mainly for his study of Gustav Mahler in Ljubljana, and his book entitled Musical Ljubljana 1899-1919, in which he writes about the German Philharmonic Society in Ljubljana and its repertoire
Nina Šenk was the youngest member to be admitted to the Slovenian Academy of Sciences and Arts
Marij Kogoj was actually named Julij by his parents, but his late brother's documents were mistaken for his own, and so today everyone knows him as Marij
Gustav Mahler did not come from a musical family, but his move to Jihlava, a city full of tradition, determined the future composer's fate; the first time he heard an orchestra, the young boy was so amazed he couldn't look away
Programme:
M. Kogoj: Three songs for voice and string orchestra
N. Šenk: Chant for string orchestra
***
G. Mahler: Songs after Rückert
G. Mahler: Adagietto from Symphony No. 5
The second concert of the series – featuring the Symphony Orchestra of the SNT Maribor – will be dedicated to one of the most prominent Slovenian musicologists Primož Kuret who founded the Slovenian Music Days together with Milan Stibilj. That is why Simon Krečič's baton will give the first musical word to Marij Kogoj, who was an expressionist committed to the truth of man's inner life. He himself wrote about music, which he perceived as a distinctly internalised "art developed from its own substance, placed in man's interior". He also wrote criticism that often offended some of his colleagues. He challenged the ideology of his time, which followed the example of the Glasbena matica and placed folk melodies within a romantic idiom, using them to create a sense of nationhood. Meanwhile, Kogoj was inspired by folk music in a different way. He wanted to bring it out in its original form, which he achieved in his composition Three songs
for voice and string orchestra, where the Istrian motif is also heard.
A representative of the younger generation of composers, Nina Šenk, will bring internalised modernist contrasts, which reach the proportions of Schönberg's Angst, to this concert. Angst will emanate even more intensely from the dark string tones of the artful musical movement of the composition Chant, which will be performed for the second time during the Slovenian Music Days.
The tribute to Primož Kuret will continue in the second part of the concert through the sharp lyricism of Gustav Mahler's lieder. Kuret spent years studying and meticulously describing the composer's life and work in Ljubljana. Through Sabina Cvilak's supple lyric soprano, we will hear Mahler's movingly confessional Songs after Rückert, of which Mahler said: "It is a feeling that rises to the lips, but does not pass over them!… That is me!" They therefore represent his most intimate musical output, composed in the mountains, in a small hut far away from "the world". That is why they are imbued with the meditative quality that first gave birth to the melody from the Adagietto, the second movement of his Fifth Symphony.
At 6.30 pm, there will be a pre-concert converation and presentation of the book Ljiljana Dubljević – Vojkić: Anita Meze (translated by Primož Kuret), moderated by Darja Koter.