St. James' Church, Ljubljana
View video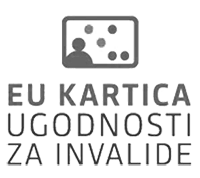 Note: This information pertains to a past event. For the most up-to-date information, please check
our calendar
.
Programme:
A. Vivaldi: Sinfonia to The Olympiad, RV 725
A. Vivaldi: »Agitata da due venti«, Griselda's aria from Griselda
A. Vivaldi: »Vedrò con mio diletto«, Anastasio's aria from Giustino
A. Vivaldi: Concerto No. 1 in B-flat major, RV 383a, from La Stravaganza, op. 4
G. F. Händel: Overture to The Triumph of Time and Truth
G. F. Händel: »Ombra mai fu«, Serse's aria from Serse, HWV 40
G. F. Händel: »Crude furie degl'orridi abissi«, Serse's aria from Serse, HWV 40
F. S. Geminiani: Concerto grosso No. 12 in D-minor, H. 143, "La Follia"
A. Vivaldi: »Armatae face et anguibus«, Vagaus' aria from Juditha triumphans, RV 644
I Virtuosi Italiani is a Veronese orchestra that is considered one of the finest orchestras on the international music scene. Its repertoire includes works from Baroque to the present day and its latest projects include a CD (the orchestra has recorded more than 100 of them) featuring works by US minimalist Philip Glass, as well as the first publishing of cantatas by the Baroque composer Niccolò Porpora, and a CD of works by Gioachino Rossini, for which it received the Diapason d'or award in 2021. Critics prize the orchestra's self-confident and dazzling presence, which brings musical works to life without losing feeling for the stylistic frameworks of different periods. The orchestra's artistic perfection has been presided over since 2006 by its artistic director and violinist Alberto Martini, who will perform in the concert as soloist and conductor. The concert programme will include works by the most significant Baroque composers: fragments from the operas and concerts of George Frideric Handel, Antonio Vivaldi and Francesco S. Geminiani. The arias will be sung by Italian mezzosoprano Daniela Pini, who is famous for the supple nature of her voice, which allows her to adapt effortlessly to different styles of music.