General media sponsor of the Slovenian Music Days:
Media sponsor: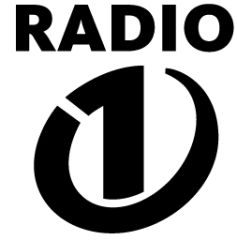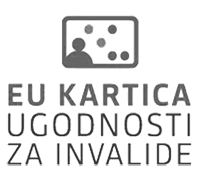 Note: This information pertains to a past event. For the most up-to-date information, please check
our calendar
.
Traces of Oman's spiritual travels: between transience and existence
The painter Valentin Oman is distinguished by his extensive and diverse opus, which includes public, often sacral works, and also as an exceptional artist who masters the revelation of the depth of layers of the human mind with a wide range of artistic means and a sensual view of the world. Man and figures are the heart of his interest in humans and art, since he observes, sees and experiences them through the optic of everyday life, but overwhelmed with a depth of experience and knowledge that is enriched with impressions and memories from all over the world. Also from his travels, which he, just like some modernist classicists, most often presents in drawings, he creates interesting graphical and painted shorthand reports, which he transfers to paper in variations as notes, traces and memories from various destinations, for instance Morocco, Croatia and India. His travels and work in art colonies, as he reports himself, speak to him with a new and different content, which is intertwined with the content he knows well and profoundly feels, as well as that which is evoked by his multi-ethnic local environment, combined with the destinies of individuals and the human community as well as with a palette of intimate and residential issues. These issues also question the rationality and transience of existence, earthly dimensions, and those of the outer world, the delusions and entrapments, friendships and hostilities, understanding and doubt. Valentin Oman is subtle and deeply spiritual, focused in mysticism and contemplation, with relentless belief in man as the highest creation, and he lets his internal notions, that have for decades triggered his responses in the artistic medium, inspire his work, i.e. drawing, graphics, paintings or statues. He most frequently creates paintings with a technique that has, through experimentation and development, become his own and his defining mark. Oman's paintings, or rather, images, are original in content, expression and technique: in combined technique, which enables him to create layers, tearing and gluing, colourful and tactile intervention, transparency and illumination, he fills the basic form and shapes, colours and draws it with esprit, internal glow, deep mediation and multi-layered as well as multi-meaningful messages that need to be read from a distance and with great thought, and especially with intuition, that subsequently reveals the hidden and almost unrecognisable will that speaks in an original way to itself and to man in general.
The human body is Oman's endless topic. The body as he sees and feels it, is actually an anticipation in the colour stroke, supported by exceptional drawing and a diverse colour palette, where white and black colours predominate, and in tonalities that create and support a special lighting atmosphere. It is the sense of glaze, transparent and paste-like thick layers that are painted in a prolonged silhouette, often supported by a canvas format that emphasises the mystical and contemplative touch. It is a palimpsest, where the painter draws his idea and prayer in the way introduced by the Art Informel, the borders of which were expanded by Oman in meaning and technology. The body that he creates, with colour blurs, where we can only recognise an outline of a human figure, makes us think how this trace that remains and the impression that disappears can be captured in the story which he is telling, and how to read the intertwines, links, and incorporations of blurs and lines in the space that opens or closes and disappears in the play of figure and non-figure comprehension; how to reveal in our thoughts and images layer by layer, to search for individual tiny details which speak to us in his abstract work with association, how to explain the black colour that is so dominant and symbolic in his works. How to be overwhelmed with the layers and layering in numerous cycles and parts which he likes to name in Latin: Ecce Homo, Homo Mediteraneus, Genius loci Lera, Ara Pacis. The body that he creates is stirringly eloquent and at the same time hidden in the veils of mystery. This is why it is so tempting and giving. And this is why it has been marked in the history of the place from where it originated.
Nelida Nemec
Valentin Oman was born on 14th December 1935 in St. Stefan near Villach. In 1958, he finished his secondary education at Marianum in Tanzenberg and studied art in Vienna, i.e. at the Academy of Applied Arts, where he concluded his studies in 1963 with a specialisation in graphics with Professor Riko Debenjak. He has received many distinguished international awards and prizes, including the Grand Award at the Piran International Painting Ex-Tempore (1969), the Prešeren Fund Award (Ljubljana, 1981), the Tischler Prize (Klagenfurt, 1982) and Jakopič's Award for Painting (Ljubljana, 1997). In 1997, he received a doctorate honoris causa from the University of Klagenfurt. In 2005, when celebrating his 70th birthday, the Republic of Slovenia awarded him the Golden Order of the Republic of Slovenia for Merits in art and for his efforts for equality of the Slovenian language in Carinthia. The Austrian Chancellor Schüssel also awarded him with the Cross of Honour for Science and Art, First Class. After finishing his studies in 1963, he held many independent exhibitions, mostly in Austria and Slovenia, but also in Switzerland, Germany, Luxembourg, Belgium, Italy, Paris, London, Prague and New York. He collaborated with many group exhibitions and art colonies. His works can be viewed in many significant national collections in Austria, Slovenia and elsewhere. He lives and creates in Finkenstein (Carinthia) and in Vienna.
General media sponsor of the Slovenian Music Days:
Media sponsor: