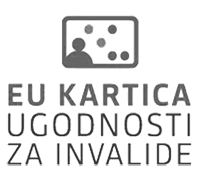 Note: This information pertains to a past event. For the most up-to-date information, please check
our calendar
.
Blomstedt, born in the USA to Swedish parents, he initially studied at the Royal Academy of Music in Stockholm and Uppsala University; he then studied conducting in New York, contemporary music in Darmstadt, and Renaissance and Baroque music in Basel
His former orchestras in San Francisco, Leipzig, Copenhagen, Stockholm and Dresden have appointed him conductor emeritus, as have the Bamberg Symphony Orchestra and the NHK Symphony Orchestra; he was also awarded the Gold Medal of Honour by the Staatskapelle Dresden in 2007
Herbert Blomstedt has won two Grammy Awards for his projects with the San Francisco Symphony Orchestra
The Gewandhausorchester Leipzig was founded in 1743 and is one of the world's oldest musical institutions, which has been led by Felix Mendelssohn, among others
Programme:
F. Schubert: Symphony No. 5 in B-flat major, D. 485
***
F. Berwald: Reminiscence of the Norwegian Mountains
F. Berwald: Symphony No. 3 in C major
The 71st Ljubljana Festival will be closed by the Gewandhausorchester Leipzig, one of the oldest symphony orchestras in the world, which is renowned for its unique sound palette, and an exceptionally rich and varied repertoire that distinguishes it from all other orchestras. The European Union has recognised the orchestra's special contribution to Europe's historical and current musical wealth, and awarded it the European Heritage Label. It will be conducted by Herbert Blomstedt, who has been described by critics and colleagues as noble, charming and modest. Blomstedt is noted for his performances of works by German, Austrian and Scandinavian composers, and his interpretations show great fidelity to the score and an analytical precision that bring the music to pulsating life. The first piece to be performed will be Schubert's Mozartian Fifth Symphony,  the result of an extraordinarily prolific period during which he wrote over 200 works. The event will conclude with Franz Berwald's symphonic poem Reminiscence of the Norwegian Mountains  and Third Symphony.  This Swedish composer, who earned his living as an orthopaedist and as a sawmill and glassworks manager, is now considered the leading Scandinavian composer of the early 19th century.