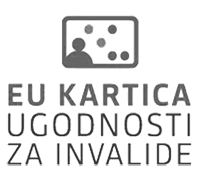 Note: This information pertains to a past event. For the most up-to-date information, please check
our calendar
.
Doctor Johannes Faust – Wolfgang Goethe's inspiration for his literary work – was a medical doctor who studied astrology and alchemy, including black magic, and who actually lived and travelled around Germany in the 16th century.
Goethe's story of Faust and Berlioz's setting tell the story of how Mephisto, a servant of the prince of darkness, concludes a pact with Faust in exchange for his soul.
Berlioz discovered Goethe's Faust through Gérard de Nerval's translation from 1828. In his memoirs he wrote: "One of the most prominent events in my life was the deep impression that Goethe's Faust made on me. I succumbed to the temptation to set it to music. I wrote the score with great ease, something I rarely experienced in my other works. "
After the composition experienced a poor reception, Berlioz transformed it into a musical-dramatic work, which transcends the boundaries between symphonic and operatic music. He turned the original eight scenes into four parts, each of which begins with hope and ends with disappointment. Despite the initial failure, the story of Faust's damnation became one of Berlioz's most popular works at the end of the 19th century.
Cast:
Marguerite: Sophie Koch, mezzo-soprano
Faust: Charles Workman, tenor
Méphistophélès: John Relyea, bass-baritone
Brander: Ashley Riches, baritone
Conductor: Charles Dutoit
Slovenian Philharmonic Orchestra & Choir
Ave Chamber Choir
Megaron Chamber Choir
Glasbena matica Ljubljana Youth Choir
In the first half of the 19th century operas were all the rage among the people of Paris, but the Frenchman Hector Berlioz, with his unique views on instrumental music, was considered an eccentric – and at the same time a visionary who was a role-model for future generations of composers. A greatly expanded orchestra, a specific focus on instruments that other composers paid little attention to, and expanding the scope of existing forms – all this characterises his La damnation de Faust, an extensive vocal-instrumental work about the price of the human soul, based on the play by Johann Wolfgang von Goethe. The famous march, gentle love songs, ecstatic hymns and drinking songs will be performed by the combined voices of the best Slovenian choirs and the Slovenian Philharmonic Orchestra under the baton of one of the most esteemed and admired conductors, Charles Dutoit. The role of the innocent Marguerite will be performed by the renowned French mezzosoprano Sophie Koch, the ambitious Faust will be played by tenor Charles Workman, the role of the tempting Mephisto will be performed by the charismatic Canadian bass-baritone John Relyea, while the student Brander will be played by the British baritone Ashley Riches.