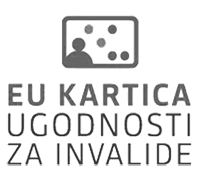 Note: This information pertains to a past event. For the most up-to-date information, please check
our calendar
.
---
The En-Knap Group was founded in 1993 as part of the Klapstuk Festival in Leuven by the choreographer Iztok Kovač, and has established itself with its own aesthetics and collaborates with international producers
The group has collaborated with more than 30 Slovenian and international choreographers and directors; together they have created 26 full-length performances and dance films, with more than 50 productions a year in Slovenia and abroad
In 1996, the Zagreb Dance Ensemble's collaboration with the Lanonima Imperial company from Barcelona was named one of the top 10 cultural programmes by the European Council; the Ensemble also received awards from the Croatian Association of Dramatic Artists for choreography, and for the best dancer and set design in 2004 and 2006
Jesús Rubio Gama was named one of the top 20 choreographers in Europe by Aerowaves between 2017 and 2018, and in 2020 he was awarded the OJO CRÍTICO Award for Dance Achievement by Spanish National Radio
Gran Bolero  was awarded the 2020 MAX Award in the category of Best Dance Production
Concept author and choreographer: Jesús Rubio Gamo
Assistant choreographer: Alicia Cabrero
Assistant choreographer in Slovenia and Croatia: Clara Pampyn
Costume designer: Katarina Markov (Atelje d.o.o.)
Music: José Pablo Polo, based on Boléro  by Maurice Ravel
Lighting designers: Leon Curk, David Picaza
Sound designer: Gal Škrjanec Skaberne
Performers: EN-KNAP Group (Nuria Capella Florensa, Mattia Cason, Tina Habun, Davide Lafabiana, Tamás Tuza, Carolina Alessandra Valentini) & Zagreb Dance Company (Luna Lilek, Nika Lilek, Silvija Musić, Endi Schrötter, Linda Tarnovski, Karlo Topolovec)
Jesús Rubio Gamo is an outstanding and promising choreographer of the younger generation. After studying ballet, contemporary dance, theatre and literature, he settled in his native Madrid. He has described his work as "combining mathematical structure with sensory power", while paying particular attention to "small variations and details in repetition". He will accordingly present his work Gran Bolero,  which redefines Ravel's famous composition Boléro,  based not on the development of the material, but on its repetition. Gamo's awardwinning performance, which celebrates the time and space we share, was adapted for the dance group En-Knap, joined by the Zagreb Dance Company. Founded in 1993 by Iztok Kovač, En-Knap has succeeded in establishing its own aesthetics in Europe, and attracting an international network of co-producers. Ever since its foundation, the group has been the only permanent contemporary dance ensemble in Slovenia. The Zagreb Dance Company is also an internationally renowned contemporary dance company, which has been the only permanent contemporary dance company in Croatia since 1970. It is renowned for its original works and the expressive power of its performers.