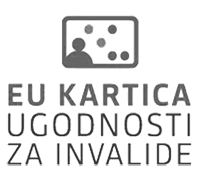 Note: This information pertains to a past event. For the most up-to-date information, please check
our calendar
.
The China National Opera House from Beijing
Music: Giacomo Puccini
Completed by: Franco Alfano
Libretto: Giuseppe Adami, Renato Simoni
Based on the eponymous literary work by Carlo Gozzi
Artistic director and conductor: Yu Feng
Director: Wang Huquan
Choir conductor: Chen Bing
Concert master: Du Xuan
Set design: Ma Lianqing
Lighting Design: Zhou Zhengping (k. g.)
Costume design: Zhao Yan (k. g.)
Assistant conductor: Zhu Man
Choreographer and assistant director: Wang Quan
Youth Choir of the RTV Slovenia (conductor: Anka Jazbec)
Cast
Turandot: Sun Xiuwei
Calàf: Li Shuang
Liù: Chen Yi Bao
Timur: Tian Hao
Ping: Geng Zhe
Pang: Li Xiang
Pong: Liu Yiran
Altoum: Wang Haimin
Mandarin: Zhang Peng
Hosting the China National Opera from Beijing is certainly one of the highlights of this year's Ljubljana Festival. The opera house was founded in 1952 and today primarily employs artists who have been recognised at major international competitions. Its repertoire includes all global operatic works, many of which the China National Opera has performed on tours across the world. It will certainly be something special to see and experience the opera Turandot performed by Chinese artists, as the story is set in a mythical time in Beijing.
The original version of the tale of the cruel Princess Turandot, who nonetheless softens at the love of the mysterious Prince Calàf, will be performed.
Related events