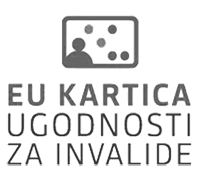 Note: This information pertains to a past event. For the most up-to-date information, please check
our calendar
.
We would like to inform all visitors that, due to illness, soprano Monica Zanettin will be replaced by Rebeka Lokar, who already performed as Cio-cio san at the 69th Ljubljana Festival in a successful production by SNG Opera Maribor, at the performance of Madama Butterfly  on Friday, 14 July, at 8.00 pm in the Gallus Hall of Cankarjev dom.

The soprano Rebeka Lokar, born in Maribor, studied under the Italian baritone Mauro Augustini. She began her career as a mezzo-soprano and made her debut at the Maribor Opera in 2005 as Clotilda (Norma). In autumn 2010 she switched to soprano roles and has since appeared in numerous concerts and recitals. In June 2012, she made her debut as Amelia (Un Ballo in Maschera) at the Teatro Regio in Turin under the baton of Renato Palumbo, and in August of the same year she made her debut as Santuzza (Cavalleria rusticana) at the Terni Festival. Numerous operatic roles followed, including Abigaille (Nabucco), Medea (Medea), Amneris (Aida), Amelia (Un Ballo in Maschera), Helena (Les vêpres siciliennes), Turandot (Turandot), Leonora (La forza del destino), Leonora (Il trovatore) and Magdalena (Andrea Chénier), which she has performed in Slovenia, Italy (including at the renowned festivals in Torre del Lago and at the Arena in Verona), Germany, Zagreb, Spain and Japan.

Thank you for your understanding.
Madama Butterfly,  a story of cruel love and naivety, is considered one of the greatest classics of Italian opera
Teatro La Fenice puts on many premieres and is one of the most renowned institutions in the history of Italian theatre
Àlex Rigola is a renowned Spanish playwright and stage director, and the founder of the performing arts association Heartbreak Hotel; Àlex Rigola was director of Teatro Lliure in Barcelona from 2003 to 2011, director of the theatre section of the Venice Biennale from 2010 to 2016, and director of Teatros del Canal in Madrid from 2017 to 2018
Daniele Callegari became a member of the Scala Orchestra in Milan at the tender age of 22, where he worked with some of the most renowned conductors, including Claudio Abbado and Leonard Bernstein
The first version of the opera, which premiered at the Scala di Milano in 1904, was then altered several times, and the work as we know it today is the 5th version, which was first performed in 1907
Conductor: Daniele Callegari
Director: Àlex Rigola
Shot: Cecilia Ligorio
Teatro La Fenice Orchestra and Choir
Set and costume designer: Mariko Mori
Lighting designer: Albert Faura
Choir master: Alfonso Caiani

Cast:
Cio-cio san: Rebeka Lokar
Suzuki: Manuela Custer
Kate: Julie Mellor
Pinkerton: Vincenzo Costanzo
Sharpless: Vladimir Stoyanov
Goro: Cristiano Olivieri
Prince Jamadori: William Corrò
Uncle Bonzo: Cristian Saitta
Yakusidé: Enrico Masiero
Imperial Comissioner: Emanuele Pedrini
Registrar: Massimo Squizzato
Cio-cio san's mother: Marta Codognola
The aunt: Francesca Poropat
The cousin: Sabrina Mazzamuto
Ballet dancers:
Inma Asensio, Elia Lopez Gonzalez, Chiara Vittadello
Giacomo Puccini is considered the best-known and most notorious veristic composer, although the melodramatic and exotic nature of his operas makes them closer to the Romantic idea than to Realism. Madama Butterfly  is a tragic love story set in Japan, which gave Puccini ample opportunity to paint an orientalist scene, while social criticism is relegated to the background. The masterpiece will be performed by La Fenice Opera House under the baton of Daniele Callegari and directed by Àlex Rigola. Monica Zanettin, Manuela Custer and Vincenzo Costanzo will play the lead roles. The Venetian opera house La Fenice is one of the most renowned institutions in the history of Italian theatre, having been the venue for famous opera premieres in the 19th century. It is where the great works of Rossini, Bellini, Donizetti and Verdi were performed. Callegari, an expert in music from the 19th and 20th centuries, has conducted some of the world's greatest symphony orchestras in some of the world's most prestigious theatres and concert halls. Àlex Rigola is a Barcelona-born theatre director whose plays have been performed in many European, South American and Asian countries.
The duration of the performance is 2 hours and 40 minutes with one intermission.
More dates