Sponsor: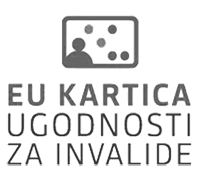 Conductor: Andres Mustonen
Massimo Mercelli, flute
Riccardo Crocilla, clarinet
Special guest: Sofia Gubaidulina
Program
J. S. Bach: Sinfonia for Strings from the Cantata Der Herr denket an uns, BWV 196
Coral Jesus bleibet meine Freude dalla Cantata Sacra Herz und Mund und Tat und Leben BWV 147
Sinfonia for Strings from the Sacred Cantata Christ lag in Todesbanden BWV 4
From Musicalisches Opfer (The Musical Offering), BWV 1079 (ded. to Friedrich of Prussia), Ricercar à 6
Brandenburg Concerto N. 3 in G Major, BWV 1048
Concerto in A Minor for violin, strings and basso continuo, BWV 1041
"Warum?" for flute (also bass flute), clarinet (also bass clarinet) and string orchestra.
First performance in Slovenia
(Commissioned by Festival Emilia Romagna, Ravello Festival, Ljubljana Festival, Festival de Mūsica de Canarias, Staatskapelle Dresden, Amsterdam Sinfonietta, Festival Pianistico Internazionale di Brescia e Bergamo, Fondazione Arena di Verona)
Partner of the concert: Mittelfest, Cividale del Friuli
The performance of the orchestra from Turin is bound to be special. In addition to popular Baroque works by the great Johann Sebastian Bach, we will also hear two compositions for flute, clarinet and string orchestra by the famous Sofia Gubaidulina. This will be the premiere of these works in Slovenia.
Sofia Gubaidulina, a native of the Tatar Republic, is one of the most interesting and famous female composer of the 20th century. She writes: "I am a religious person, and by 'religion' I mean re-ligio, the re-tying of a bond…restoring the legato of life. Life divides man into many pieces … There is no weightier occupation than the recomposition of spiritual integrity through the composition of music."
The Orchestra of the Teatro Regio of Turin was established in 2003 and includes musicians who otherwise perform in the opera orchestra. From the outset, the ensemble attracted the attention of audience and critics alike, not only because of their quality, but also because of their extremely interesting and special programmes and the compositions they perform. Their main focus is on the literature of the 19th and 20th centuries. The orchestra offers a well-chosen programme, combining so-called established and crossover music.
The Estonian conductor and violinist Andres Mustonen's musical path has been very interesting: when young, he was an avid admirer of contemporary music, which was soon joined by his great interest in early music. He founded the early music ensemble Hortus Musicus. Today, the artist conducts important orchestras worldwide.
Ob 18.30, Slovenian Philharmonic, Slavko Osterc Hall
ROUND TABLE WITH COMPOSER SOFIA GUBAIDULINA
Host: Mojca Menart, Manager and Editor-in-Chief of Quality Programme Publishing (ZKP) at RTV Slovenia
Open to the public
Sponsor:

Related events